Mother of Two Takes Fashion into Her Own Hands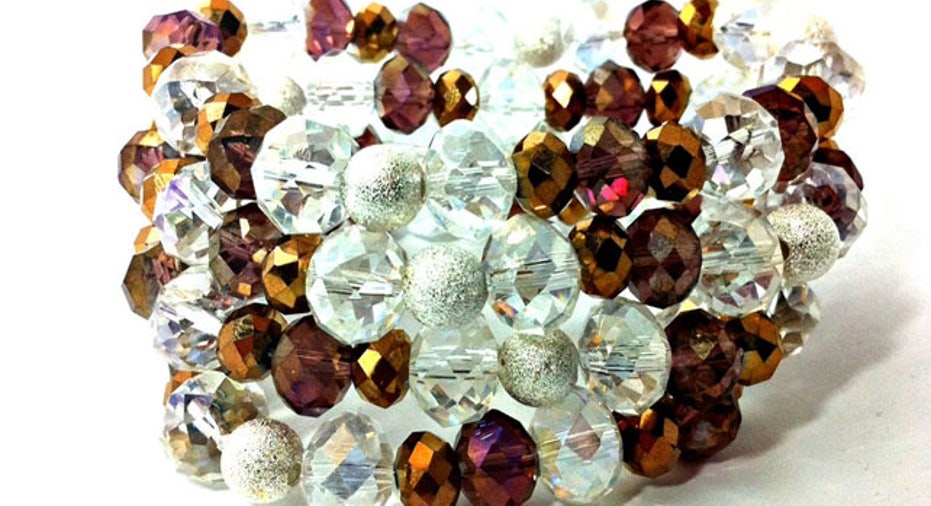 We're highlighting small businesses from around the country as nominated by you, our readers. If your favorite small business is using Twitter to communicate with customers, let us know about it @fbsmallbiz with the hashtag #mysbc, and it may be featured as an upcoming Small Business of the Day.
Small Business of the Day: Lulu Rock
Who: Gina Lesperance, 28, @lulurockjewels
What: Handmade bracelets and crystal pendants
When: 2011
How: Lesperance, who works as an office manager by day, said she was inspired to create her own jewelry after being disappointed by what she found available in stores.
"I love fashion jewelry and all things sparkly," she said. "But I wasn't happy with what I saw in stores, or if I did find something, the prices would be outrageous."
The mother-of-two took a jewelry design class and decided to try her hand at selling her creations on the Web. She also joined the Artisan Group, and will be announcing a new line of pendants and bracelets with Swarovski Crystals this month.
Where: Chesterfield, Mich.
In her own words: "It's bold, and for someone who is really looking to make a statement," she said of her collection.
To view more Small Businesses of the Day, click our interactive map.