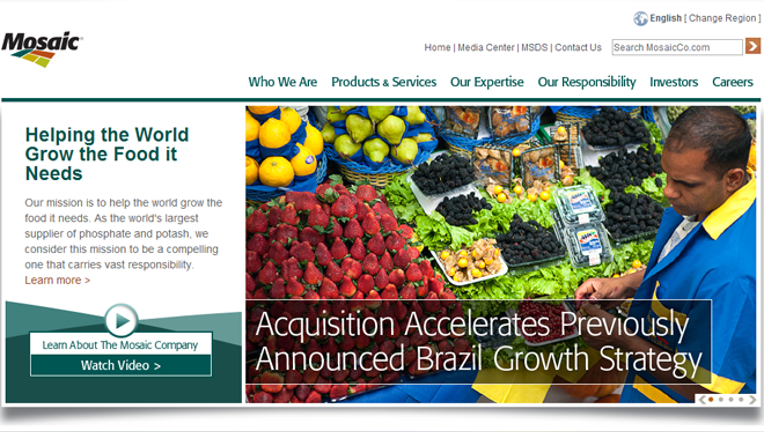 U.S. fertilizer company Mosaic Co reported a larger-than-expected 43 percent drop in quarterly profit on Tuesday as prices of phosphate and potash dropped.
The fertilizer sector has been under pressure since last summer, when the breakup of one of the world's biggest potash traders, Belarusian Potash Co, led to a steep drop in prices. Transportation problems in North America also dogged the industry during the winter, as frigid conditions froze rivers in the United States and backed up railways in western Canada.
Net earnings for the first quarter fell to $217.5 million, or 54 cents per share, from $379.8 million, or 89 cents, a year ago, while net sales tumbled 14 percent to nearly $2 billion.
Analysts, on average, expected Mosaic, the world's largest producer of finished phosphate products, to earn 59 cents a share on sales of $2 billion, according to Thomson Reuters I/B/E/S.
For the second quarter, Mosaic forecast phosphate sales volumes of 3.1 million to 3.4 million tonnes, up from 2.9 million tonnes last year. It said potash sales should range from 2.2 million to 2.5 million tonnes, compared with 2.4 million tonnes a year earlier.
The Plymouth, Minnesota-based company said it expected improving phosphate margins and stable potash prices for the current quarter.