Mortgages Swoon to Lowest Level Since June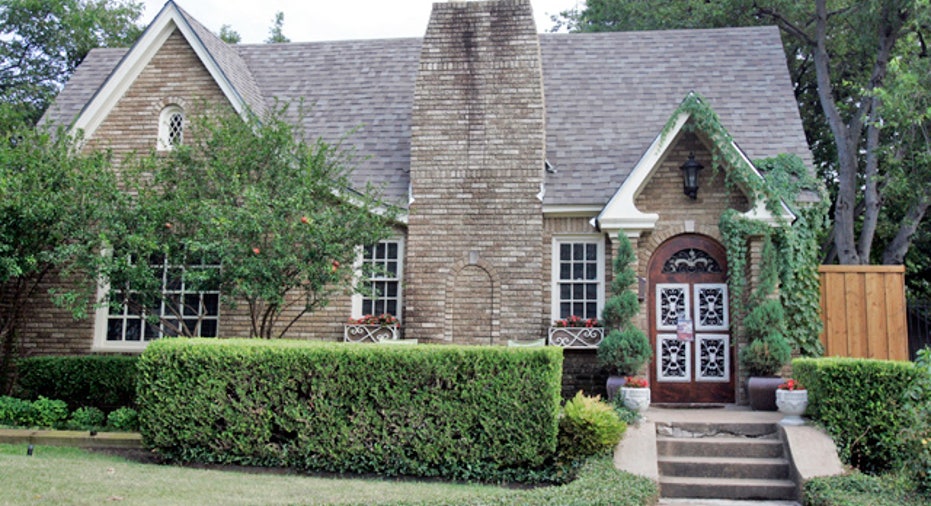 Mortgage rates tumbled this week as economic data disappointed investors. Concerns about the nation's debt ceiling lingered, even after Congress reached a temporary deal.
Compare Mortgage Rates in Your Area
The benchmark 30-year fixed-rate mortgage fell to 4.27% from 4.42% last week, according to the Bankrate.com national survey of large lenders. The mortgages in this week's survey had an average total of 0.32 discount and origination points. One year ago, that rate stood at 3.61%. Four weeks ago, it was 4.47%.
This is the lowest level the 30-year fixed has reached in the last four months, according to Bankrate's weekly survey.
The benchmark 15-year fixed-rate mortgage fell to 3.37% from 3.49% last week, and the benchmark 5/1 adjustable-rate mortgage fell to 3.27% from 3.31%. The benchmark 30-year fixed-rate jumbo fell to 4.38% from 4.55%.
Weekly national mortgage survey
Results of Bankrate.com's Oct. 23, 2013, weekly national survey of large lenders and the effect on monthly payments for a $165,000 loan:
30-year fixed 15-year fixed 5-year ARM This week's rate: 4.27% 3.37% 3.27% Change from last week: -0.15 -0.12 -0.04 Monthly payment: $813.63 $1,169.05 $719.90 Change from last week: -$14.58 -$9.70 -$3.64
Why are rates falling?
When the shutdown ended last week and Congress sealed an agreement to fund the government until January, some industry observers feared mortgage rates would rise. Instead, mortgage rates dived as investors digested the news that the U.S. debt ceiling debacle has merely been postponed.
"While we did get an agreement, they just delayed the problem for three months," says John Stearns, a mortgage banker at American Fidelity Mortgage Services in Mequon, Wis. "I think rates are going to stay low until we start hearing the rhetoric again in January. Plus, we are not getting consistently good economic data."
The Labor Department released the September employment report this week, and it was disappointing at best. The economy added only 148,000 jobs during that month. That's at least 30,000 fewer jobs than economists had expected.The Fed is on hold
The weak employment report helped push rates down, as it was another indication that the Federal Reserve will not pull back on the economic stimulus program this year. The Fed says it will begin to cut back on the $85 billion-per-month bond-purchasing program once the labor market is strong enough.
"The Fed is not going to withdraw the stimulus for now, given the poor performance of the jobs market," says Cameron Findlay, chief economist for Discover Home Loans.
Where are rates headed?
Findlay expects mortgage rates to stay somewhat stable until the end of the year.
Rates might even drop a little more as the debate over the debt ceiling heats up again and if economic reports continue to point to a weak economy, says Derek Egeberg, a branch manager for Academy Mortgage in Yuma, Ariz. "For the next two months, I think (mortgage and Treasury bonds) become very attractive and mortgage rates might continue to decline," he says.
Borrowers: Don't be greedy
Don't expect rates to tumble back into the 3% range, Egerberg says.
"If they continue to decline at this pace, I don't think we would see more than a quarter of a percent reduction," he adds.
Refinancers and homebuyers should take advantage of the extra time and lock as soon as they feel comfortable with the rate and the deal they are getting, mortgage professionals say.
Several factors will put upward pressure on rates early next year, including the new deadline to raise the debt ceiling, the possibility that the Fed will trim the bond-purchasing program then and new mortgage rules that go into effect January.
"Everybody now thinks 4% is the new normal," Egeberg says. "But it's artificial." He predicts that if the Fed pulls back on the stimulus next year, the 30-year fixed could shoot up to 5% or 6%.
"I think some people might be shocked that they missed the rates we have today, given how quickly this is going to change," he adds.