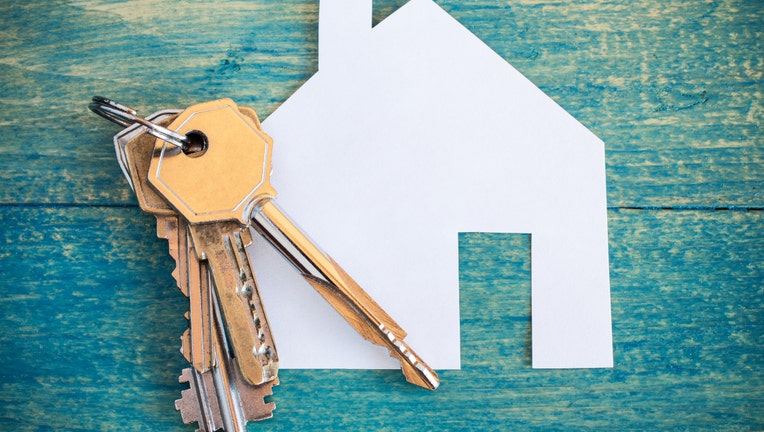 Mortgage interest rates bounced up and down in their usual tiny increments this week, landing at a level that was little changed from a week ago.
RATE SEARCH: Shop today for a mortgage.
Rates are "up a bit from the lows," but still lower than they were right before the United Kingdom's historic "Brexit" vote to leave the European Union, says Jim Sahnger, a mortgage loan originator at Schaffer Mortgage in Palm Beach Gardens, Florida.
The spiked punch bowl may have been removed from this month's refinancing party, but mortgage pros say the celebration isn't quite over.
The total volume of new loan applications dropped 1.3% for the week ended July 15 compared with the prior week; however, the refinance share of that activity was up to 64.2% compared with 64% a week earlier, according to the Mortgage Bankers Association.
Sahnger says borrowers who are paying a higher-than-market rate or want to remove mortgage insurance or consolidate other debts with their home loan are prime candidates to benefit from the current combination of low rates and house price appreciation.
"I'm still talking to people who have rates higher than 6%," he says.
RATE SEARCH: Find a mortgage lender you can trust.
Rates This Week
The benchmark 30-year fixed-rate mortgage rose this week to 3.6% from 3.57%, according to Bankrate's weekly survey of large lenders. A year ago, it was 4.12%. Four weeks ago, the rate was 3.73%.
The mortgages in this week's survey had an average total of 0.24 discount and origination points.
Over the past 52 weeks, the 30-year fixed has averaged 3.9%. This week's rate is 0.3 percentage points lower than the 52-week average.
The benchmark 15-year fixed-rate mortgage rose to 2.86% from 2.85%.
The benchmark 5/1 adjustable-rate mortgage rose to 3.08% from 3.04%.
The benchmark 30-year fixed-rate jumbo mortgage rose to 3.71% from 3.67%.
Weekly National Mortgage Survey
Results of Bankrate.com's July 20, 2016, weekly national survey of large lenders and the effect on monthly payments for a $165,000 loan:
FHA Loans for Condos
In related news, the U.S. Senate passed a bill last week that could help homebuyers who want to use Federal Housing Administration-insured loans to buy condominiums.
FHA loans allow a minimum 3.5% downpayment. FHA guidelines currently require that at least half the units in a condominum complex be occupied by their owners. The new law would lower that owner-occupancy requirement to 35%, unless HUD issues new guidelines that say otherwise within 90 days.
Sahnger explains that investors purchased a lot of distressed properties 7 or 8 years ago, pushing some complexes into a situation where they couldn't meet the FHA's 50% owner occupancy requirement.
"A lot of those (homes) are at lower price points that would appeal to many buyers," he says.
The House passed the bill in February. President Barack Obama is expected to sign it, according to a spokesperson at the National Association of Realtors.
Homebuyers who want to take advantage of this opportunity should shop for a mortgage now.
Read about the hoops that borrowers jump through when buying condos.
RATE SEARCH: Shop today for an FHA mortgage.
Copyright 2016, Bankrate Inc.