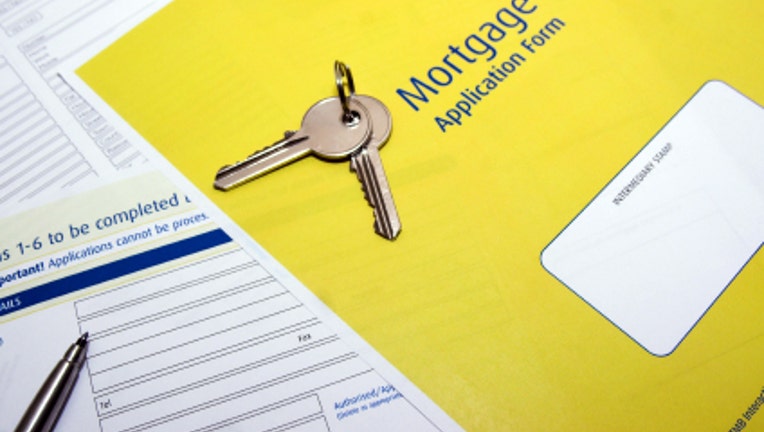 Mortgage rates moved up, down and sideways this week as investors pondered both positive and negative economic news reports.
Rate movement was so slight it was almost nonexistent. The benchmark 30-year fixed-rate mortgage fell to 3.61% from 3.62%, according to the Bankrate.com national survey of large lenders. The mortgages in this week's survey had an average total of 0.44 discount and origination points. One year ago, the mortgage index stood at 4.33%; four weeks ago, it was 3.55%.
The benchmark 15-year fixed-rate mortgage fell to 2.9% from 2.91%. The benchmark 5/1 adjustable-rate mortgage rose to 2.73% from 2.72%.
New signs that the U.S. economy might be strengthening -- a trend that would augur higher rates -- included stronger retail sales reported by the U.S. Commerce Department and a significant jump in new housing construction and building permits reported jointly by the U.S. Census Bureau and U.S. Department of Housing and Urban Development, according to Rob McAllister, a mortgage broker at West Seattle Mortgage in Seattle.
But those numbers coincided with corporate earnings missteps and announcements of job cuts from several major U.S. manufacturing and technology companies, McAllister added. Those developments suggest slower economic activity, which tends to trigger lower rates.
"We have some indications that the overall economy is improving, and the bond market took a beating on that, thinking maybe we have turned the corner. Then we have corporate earnings coming out negative, which means we haven't turned the corner," McAllister says.
On the Edge
Add to that the economic uncertainty of the ominously looming so-called fiscal cliff, a one-two punch of sharply slashed military spending and expiring tax breaks that could occur at year-end, and the outlook for rates is anything but clear.
"Congress has to do some substantial wrangling to keep that from happening. If it happens, all bets are off," McAllister warns.
Scott Lanoff, president of American Success Mortgage in Briarcliff Manor, N.Y., also says the fiscal cliff is a major concern, along with the outcome of the presidential election.
"Those are the two big things that are on my mind," Lanoff says.
Lock It In
Meanwhile, Lanoff is keeping a close watch on rate movements as he says loan prices have been subject to multiple intraday adjustments, which is not unheard of, but highly unusual.
"We've lived in a very calm period for months, and now we're seeing more erratic movement in the interest rate environment. It seems to be off the bottom, but trading in a narrow range," Lanoff says. "People's expectations are that rates are so, so low. Even a little move off the basement is enough to make consumers concerned."
Borrowers are advised to lock a low rate, rather than become complacent at the thought that low rates will last forever, even though "every indicator would be that the pressure put on the marketplace will continue to keep rates low," Lanoff explains. "Consumers need to think about locking in while rates are as low as they are, as opposed to thinking they could get lower."