Mortgages Have Fallen and They Can't Get Up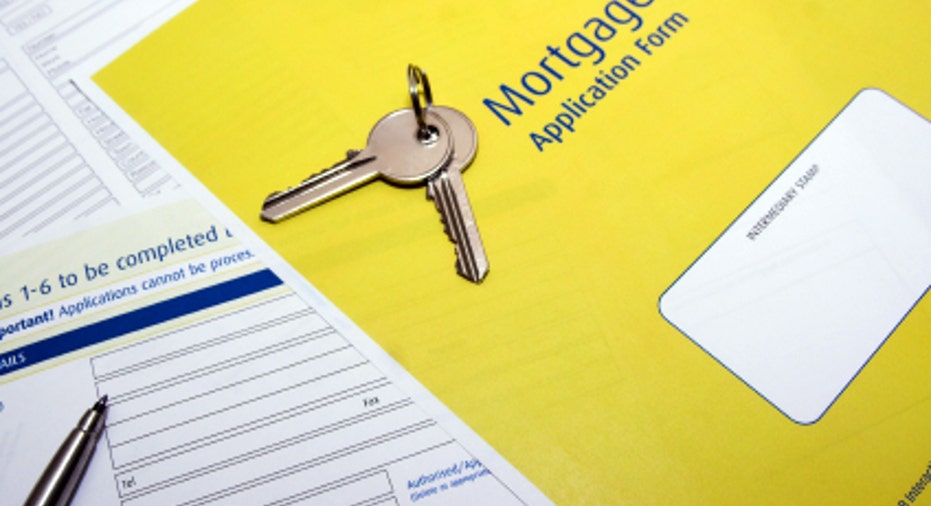 They did it again. Mortgage rates sagged to new lows this week as investors wait to see if the Fed has any tools left to pull the economy out of the mud.
The benchmark 30-year fixed-rate mortgage fell to 3.75% from 3.78%, according to the Bankrate.com national survey of large lenders. The mortgages in this week's survey had an average total of 0.43 discount and origination points. One year ago, the mortgage index stood at 4.74%; four weeks ago, it was 3.89%.
The 30-year fixed rate has reached a new record low in the weekly survey 14 times in the last 16 weeks. In the other two weeks, the rate stayed unchanged.
The benchmark 15-year fixed-rate mortgage fell to 3% from 3.04%, while the benchmark 5/1 adjustable-rate mortgage was 2.89%, the same as last week.
The European debt crisis and a slowing economy in the United States have been the main contributors to low mortgage rates. That's because when investors grow anxious about the global and local economy, they seek safer investments. U.S. debt is still viewed as the safest investment in the world, despite the country's economic issues.
"If you have to swim away from a shark, you don't have to be Michael Phelps; you just need to swim faster than the guy next to you," says Cameron Findlay, chief economist at Discover Home Loans.
As investors seek safety, they pour money into U.S. Treasury bonds and mortgage bonds. The high demand pushes bond yields down. Normally, that results in lower mortgage rates.
Think rates are low? They could be lower
Findlay says that based on how much mortgage bond yields have dropped, mortgage rates should technically have reached even lower levels by now.
"Although the yields are continuing to decline, the rate offered to borrowers is declining but not at the same rate," he says.
That's partially because of the strong demand for refinances. Because lenders are swamped with refinance applications, they don't have to worry about offering the lowest rate possible to beat the competition. And when they are over capacity, they can choose to charge a slightly higher rate to slow the flow of new applications.
Still, the rates mortgage borrowers are being offered are the lowest rates in history, and they make refinancing tempting even for borrowers who refinanced a year ago, Findlay says.
How Long Will the Low Rates Last?
Rates are likely to stay at bottom until the election, some mortgage analysts say.
"Mortgage rates will continue to bounce around, but they will stay low for a long time," says Dan Green, a loan officer at Waterstone Mortgage in Cincinnati.
Fed Meeting May Affect Rates
Next week, rates may even drop lower -- yes, to another record low -- depending on what the Fed says after the Federal Open Market Committee wraps up its two-day meeting on Wednesday.
There is growing speculation that the Fed may provide additional stimulus to boost the economy. More monetary stimulus could result in lower mortgage rates. It's unlikely the Fed will announce additional stimulus next week, but the mere speculation on what the Fed may or may not do could be enough to shake markets for a few days.
Bad Economy Helping Rates
Any economic reports that continue to point to a sluggish economy also will be beneficial to rates. Lately, there has been no shortage of bad news.
Consumers are spending less, and the job market continues to struggle. Even the housing market, which has been showing signs of life, disappointed investors again this week as the number of newly built homes in the United States fell to the lowest levels in five months. The Commerce Department says sales decreased by 8.4% to a seasonally adjusted annual rate of 350,000 in June, compared to May.
David Crowe, chief economist of the National Association of Home Builders, says the numbers represent an adjustment from strong sales in May.
"That said, the very tight inventory of new homes for sale at this time poses a challenge to builders, who'd like to have a larger selection for buyers to choose from but continue to confront issues with obtaining credit to build viable new projects," he says.