Mortgages Find a Direction: Down, Barely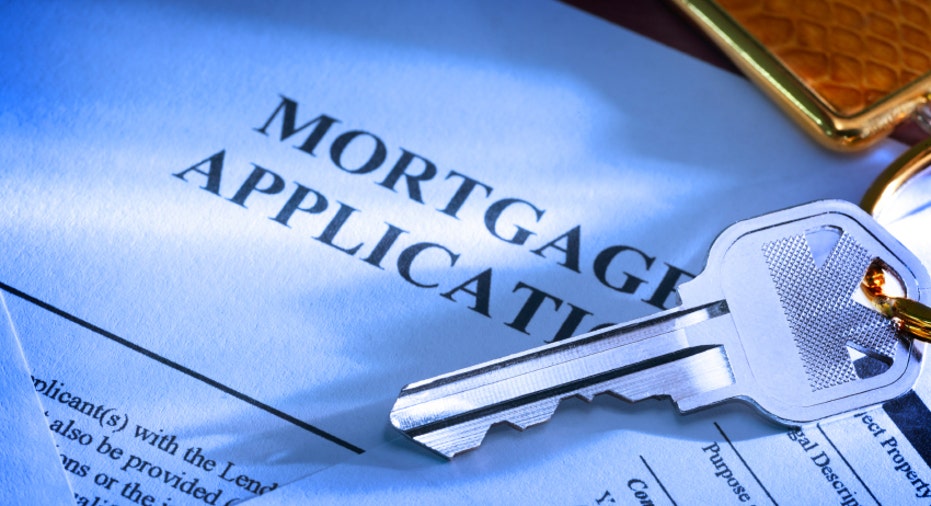 Mortgage rates stood nearly still this week, edging down slightly in the absence of any news that would send rates decisively in either direction.
Compare Mortgage Rates in Your Area
The benchmark 30-year fixed-rate mortgage fell to 4.54% from 4.56% last week, according to the Bankrate.com national survey of large lenders. The mortgages in this week's survey had an average total of 0.33 discount and origination points. One year ago, that rate stood at 3.75%. Four weeks ago, it was 4.61%.
The benchmark 15-year fixed-rate mortgage fell to 3.61% this week, compared to 3.65% last week, and the benchmark 5/1 adjustable-rate mortgage fell to 3.54% from 3.56%. The benchmark 30-year fixed-rate jumbo rate fell to 4.69% from 4.71%. Weekly national mortgage survey
Results of Bankrate.com's July 24, 2013, weekly national survey of large lenders and the effect on monthly payments for a $165,000 loan:
30-year fixed 15-year fixed 5-year ARM This week's rate: 4.54% 3.61% 3.54% Change from last week: -0.02 -0.04 -0.02 Monthly payment: $839.96 $1,188.49 $744.61 Change from last week: -$1.96 -$3.26 -$1.85
Market rates were "kind of trying to find a direction" after Federal Reserve Chairman Ben Bernanke signaled in mid-June that the central bank might stop its quantitative easing program later this year, but then began backpedaling after investors panicked and rates rose, says Stephen LaDue, a senior loan officer for PrimeLending, in Brookfield, Wis.
Rates might remain calm for a while, unless something else happens to shake up the status quo. And there are plenty of "something elses" that could occur.
LaDue says, "In the absence of the Fed making any precipitous moves or announcements about what they intend to do, and in the absence of any way-out-of-the-range-of-thought economic data that are over-the-top better than anticipated -- in the absence of any of those kinds of shocks -- the market has settled into a new trading range. Instead of being in the 3s, we are now in the 4s."
Jobs report weighs heavily
The Labor Department's monthly employment report has an outsized potential to influence on rates nowadays, says Greg Cook, a loan consultant at Platinum Home Mortgage in Temecula, Calif. The dotted line connecting employment to mortgage rates runs through the Fed, which has tied some of its policies to those data.
"Bernanke and employment are what drive rates," Cook says. "When the jobs report comes out, how it's perceived will send rates in whatever direction it is going to send them. The market initially panics one way or the other, and then it levels out. The last few days, we have been floating in a narrow range."
The employment report for July will be released Aug. 2.
Goodbye, refi!
Some homeowners might still benefit from refinancing, but there's no question that the refinancing boom has, in Cook's words, "for the most part, run its course."
"There will always be refinances, but the number of them is way down," he says.
Indeed, the Mortgage Bankers Association says applications for new mortgages decreased 2.6% for the week ending July 12 and another 1.2% last week, continuing a trend of declining new-loan activity. Refinance activity has dropped to its lowest level since July 2011, according to the MBA.
Recovering, not booming
Meanwhile, the national median home resale price has been on a tear, rising 13.5% to $214,200, from June 2012 to this June. It's the 16th consecutive month of year-over-year increases, according to the National Association of Realtors. Sales are up, too, but the annualized pace of 5.08 million in June is still well short of the sales paces achieved at the height of the housing boom.
Investors, who've accounted for a large proportion of home purchases in recent years, might be losing their appetite for rental homes due to those higher prices. NAR reported that individual investors made up only 17% of home purchases in June, down from 18% in May and 19% in June 2012. These buyers often pay all cash, so they are less sensitive to interest rates.
Despite the increases in mortgage rates and home prices, both are still "artificially low," LaDue says. That is prompting some people to refinance or buy now, rather than wait to find out exactly when the Fed will remove its stimulus.
"This," LaDue suggests, "is get-off-the-fence time."