Mortgage Rates Stumble in Feeble Economy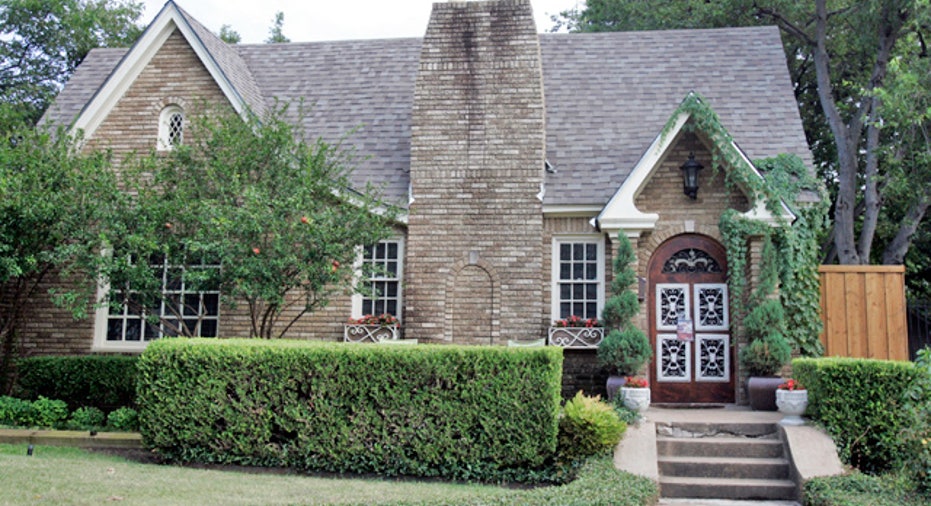 Mortgage rates retreated this week as investors grew anxious over weaker-than-expected economic data and escalating tensions in Syria.
The benchmark 30-year fixed-rate mortgage fell to 4.62% from 4.74% last week, according to the Bankrate.com national survey of large lenders. The mortgages in this week's survey had an average total of 0.35 discount and origination points. One year ago, that rate stood at 3.8%. Four weeks ago, it was 4.59%.
Compare Mortgage Rates in Your Area
The benchmark 15-year fixed-rate mortgage fell to 3.66% this week, compared to 3.75% last week, and the benchmark 5/1 adjustable-rate mortgage fell to 3.615 from 3.69%. The benchmark 30-year fixed-rate jumbo fell to 4.77% from 4.88%. Weekly national mortgage survey Results of Bankrate.com's Aug. 28, 2013, weekly national survey of large lenders and the effect on monthly payments for a $165,000 loan: 30-year fixed 15-year fixed 5-year ARM This week's rate: 4.62% 3.66% 3.61% Change from last week: -0.12 -0.09 -0.08 Monthly payment: $847.84 $1,192.56 $751.09 Change from last week: -$11.88 -$7.36 -$7.44
Add this table to your page ‹› get code
The drop brings rates closer to where they were before last week's spike, when rates reached their highest levels in more than two years.
"Mortgage rates had increased a fair amount over the last 60 days. A pullback was inevitable," says Bob Walters, chief economist for Quicken Loans.
Bad news pushes rates down
Weak economic news and concerns over the situation in Syria have helped keep a lid on rates this week, Walters says.
U.S. orders for long-lasting manufactured goods, such as cars and appliances, fell by 7.3% in July, the Commerce Department said this week. New-home sales plunged 13.4% in July, the Census Bureau reported. And pending home sales declined 1.3% in July, according to the National Association of Realtors.
"Bad economic news is good for interest rates," Walters says. That's because they cause nervous investors to seek safety in U.S. Treasury and mortgage bonds. Increased demand for bonds tends to result in lower mortgage rates.
The decline in home sales could be a reflection of higher mortgage rates, some industry observers say.
"The modest decline in sales is not yet concerning, and contract activity remains elevated, with the South and Midwest showing no measurable slowdown," says Lawrence Yun, NAR's chief economist. "However, higher mortgage interest rates and rising home prices are impacting monthly contract activity in the high-cost regions of the Northeast and the West."
Despite the recent adjustment, mortgage rates are still 1 percentage point higher than they were in May.
Where are rates headed?
Homebuyers may get a short break on rising interest rates for now, mortgage professionals say. "Mortgage rates should ease through mid-September," says Dan Green, a loan officer for Waterstone Mortgage in Cincinnati. "There's little reason for rates to rise."
Investors remain anxious about a potential U.S.-led attack on Syria and concerns over use of chemical weapons by President Bashar al-Assad's government.
"The recent escalation of tensions in the Middle East has caused a flight to quality, where traders sell stocks and buy safer bonds," Walters says.
It's possible that the tension in Syria will push rates a little lower in coming days, but don't bet on it.
"Rates falling one-eighth of a percentage point won't change your life," Green says.