Mortgage Rates Soar; Has Refi Window Shut?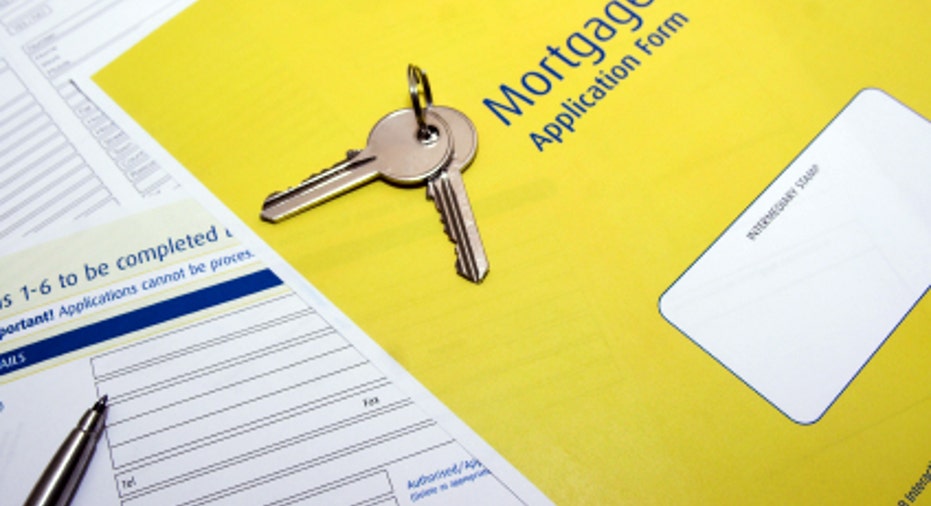 Mortgage rates spiked this week and reached their highest levels in a year, taking refinancers and mortgage professionals by surprise.
The benchmark 30-year fixed-rate mortgage rose to 3.99%, compared with 3.74% last week, according to the Bankrate.com national survey of large lenders. The mortgages in this week's survey had an average total of 0.36 discount and origination points. One year ago, that rate stood at 3.94%. Four weeks ago, it was 3.52%.
The last time the 30-year fixed mortgage was near this level was May 9, 2012, when it reached 4.02%. At the time, that was a record low for the fixed rate.
The benchmark 15-year fixed-rate mortgage rose to 3.21% this week, compared with 2.97% last week, and the benchmark 5/1 adjustable-rate mortgage rose to 2.81% from 2.7%.
These higher rates have turned off many refinancers as they realize they may have missed the opportunity to refinance at the lowest rate or even to refinance at all.
The volume of refinance applications is at its lowest level since December after falling for three weeks in a row, the Mortgage Bankers Association says.
Have you missed the boat?
Homeowners who refinanced in the last two years and were thinking of refinancing again have missed their chances if they didn't lock a rate before rates rose.
"I think for some people, the window has officially closed," says Brett Sinnott, director of secondary marketing for CMG Mortgage in San Ramon, Calif. "With these rates, the upfront costs involved might not be worth their time.
But for homeowners with mortgages carrying a rate of 5% of higher, refinancing still makes sense, he says.
"Even if you are in the high 4s, there's still a possibility there," he says.
A good rule of thumb is: If you save 1 percentage point or at least $100 per month with a refinance, it's worth considering, says Pava Leyrer, president of Heritage National Mortgage in Grandville, Mich.
"If you are going to refinance and you are in the 5s, you better do it quickly," she says.
Why Rates Are Rising and Where They Are Headed
Mortgage rates started rising last week after Federal Reserve Chairman Ben Bernanke said the Fed might taper its bond-buying program soon. The Fed has kept mortgage rates low through $85 billion in monthly purchases of mortgage bonds and Treasury bonds.
"They are the biggest players in the game and any move they make is going to affect the markets," Sinnott says. "I think they are testing the market to see what kind of reaction they get."
For now, borrowers shouldn't lose sleep over rising rates.
The reaction came quickly. Within a week of Bernanke's comments, the yields on mortgage bonds jumped from about 3.19% to 3.53% and the yields on the 10-year Treasury note rose from 2.02% to 2.15%. Mortgage rates tend to move in the same direction as these yields.
Could Rates Fall Back?
You can hope for rates to go down, but don't count on it.
"This is a market trading on momentum and expectations," says Dan Green, a loan officer for Waterstone Mortgage in Cincinnati. "Sometime soon, momentum will slow and rates will drop. That could be today, tomorrow or next month."
But that doesn't mean borrowers should wait to lock a rate, he says.
"Markets change quickly and without notice," he says. "If the numbers look good this minute, lock your rate this minute. A homeowner has never lost money by locking a good, low rate."
And yes, even at 4%, rates remain low. That's why it's unlikely that these higher, but still affordable, rates will hurt home sales for now, Leyrer says.
"I'm busier than ever with homebuyers calling," she says.
While the volume of refinance applications has been declining, the volume of purchase applications increased 3% last week, compared to a week earlier, the MBA says.