Mortgage Rates Rise for 1st Time Since March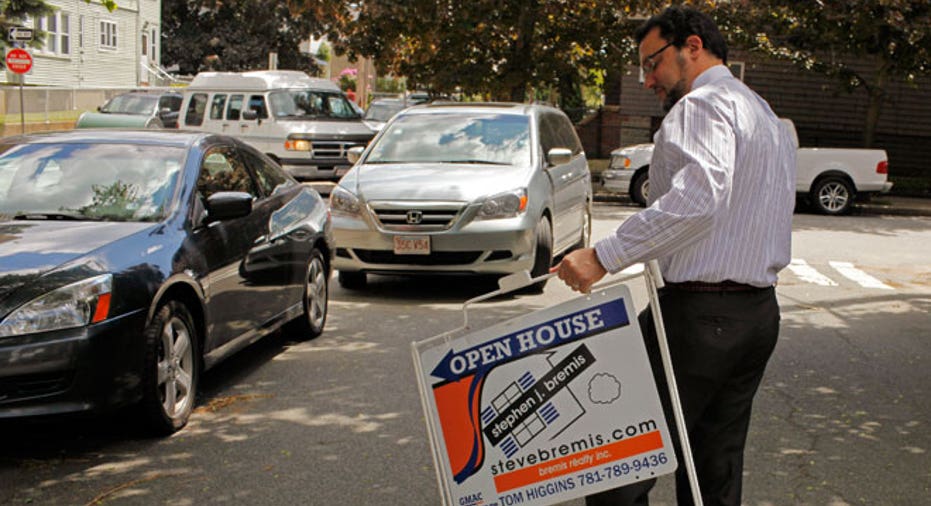 Mortgage rates jumped this week after the latest employment data painted a rosier picture of job growth in the United States and the stock market rallied.
The benchmark 30-year fixed-rate mortgage rose to 3.6% compared to 3.52% the week before, according to the Bankrate.com national survey of large lenders. The mortgages in this week's survey had an average total of 0.31 discount and origination points. One year ago, that rate stood at 4.02%. Four weeks ago, it was 3.64%.
The 30-year fixed remains below this year's record high of 3.85%, reached March 13. That was the last time rates had risen until now.
Compare mortgage rates in your area
The benchmark 15-year fixed-rate mortgage rose to 2.82% compared with 2.75% the previous week, and the benchmark 5/1 adjustable-rate mortgage rose to 2.64% from 2.63%.
Will Rates Keep Rising?
Rising rates are never good news for borrowers who are shopping for a mortgage, but you shouldn't worry about rates skyrocketing just yet, mortgage professionals say. Rates are simply back to where they were a few weeks ago, and they are still extremely low.
"We backed up in two days what took us three weeks to get," says Michael Becker, a mortgage banker for WCS Funding in Baltimore. "I think rates will trickle back down, but it might take two or three weeks to get back to where they were."
Mortgage rates started rising Friday, immediately after the Department of Labor released April's jobs report. The report showed the economy added 165,000 jobs in April, and the unemployment rate dropped from 7.6% to 7.5%. Job growth in February and March was revised upward, totaling an additional 114,000 new jobs that had not been previously reported for the two months.
The numbers were much better than economists had expected, and it boosted the confidence of investors. By Tuesday, that confidence helped pushed the Dow Jones industrial average above 15,000 for the first time in its history.
Job Market Not as Rosy as You Think
But are the latest jobs data really as good as the markets have perceived it? Probably not, Becker says -- and he says that's one reason the upward trend won't last long for mortgage rates.
A big red flag in Friday's report is the fact that the average workweek in private jobs decreased by 12 minutes to 34 hours and 24 minutes.
"That translates into 700,000 jobs lost," Becker says. "Creating jobs is always nice, but you'd like to see people making more income. If the unemployment rate drops to zero percent but everybody is making half of what they made, that's not a good thing."
The Fed: The Rich Uncle that Keeps Helping Out
If investors continue to buy into the notion that the economy is starting to boom again, the upward pressure on rates will continue. But that won't be enough to beat the downward pressure that the Federal Reserve is putting on rates, says Derek Egeberg, a branch manager for Academy Mortgage in Yuma, Ariz.
If the Fed continues to purchase $85 billion per month in mortgage bonds and long-term U.S. Treasury notes, rates will remain near the lows even if they fluctuate a little every now and then, he says.
"But the second the rich uncle with deep pockets stops buying bonds, rates will rise," Egeberg says. Rates could quickly reach 5% or 6%, he says.
When Will the Fed Quit Helping Mortgage Borrowers?
The end of the bond-buying program won't come as a surprise to borrowers unless the economy takes off. There will be plenty of warnings before the Fed ends its bond-buying programs, says Brett Sinnott, secondary marketing director for CMG Mortgage Group in San Ramon, Calif.
"The Fed will do a big push to make sure the market knows," Sinnott says. "I don't think rates are going to skyrocket anytime soon."
Does that mean borrowers should wait? For homeowners who have an interest rate of 4% or less, waiting for lower rates to refinance might make sense, says Becker.
But for homeowners paying higher interest rates or potential homebuyers, waiting to lock probably isn't worth the risk.
"If you are in a position to buy or refinance between now and September, I would pull the trigger," Egeberg says.