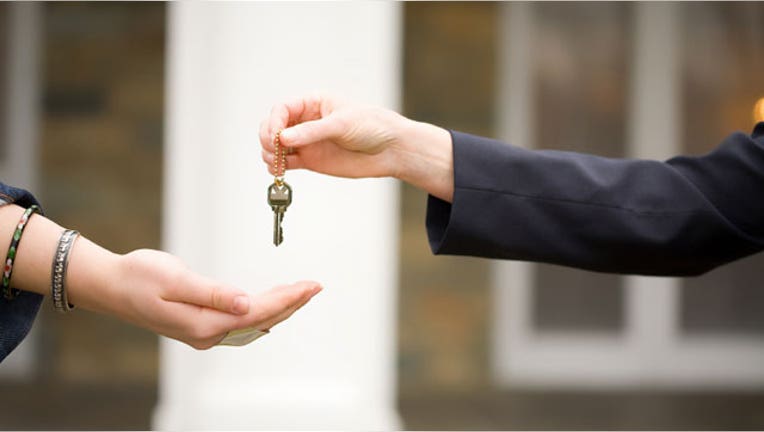 The rate on the most common type of mortgage hit a fresh record low this week. Still, some borrowers are on the fence, wishing for even lower rates and questioning why their lenders won't offer them the rock-bottom rates they are hearing about.
The benchmark 30-year fixed-rate mortgage fell 9 basis points this week, to 4.21%, according to the Bankrate.com national survey of large lenders. A basis point is one-hundredth of 1 percentage point. The mortgages in this week's survey had an average total of 0.43 discount and origination points. One year ago, the mortgage index was 4.45%; four weeks ago, it was 4.35%.
The benchmark 15-year fixed-rate mortgage fell 1 basis point, to 3.46%. The benchmark 5/1 adjustable-rate mortgage fell 2 basis points, to 3.11%, and the benchmark jumbo 30-year fixed fell 5 basis points, to 4.82%.
Why Aren't You Getting These Low Rates?
Many borrowers get frustrated when they can't find lenders offering rates as low as they expected, says Bob Moulton, president of American Mortgage in Manhasset, N.Y. Blame it on the law of supply and demand.
"Lenders have so many mortgages in pipelines and are getting so backed up that they have been increasing their rates," to slow the flow of new applications, Moulton says. "It's happening more now (than a few weeks ago)."
Lenders Busy Despite Fewer Applications
The strategy seems to have worked. The volume of mortgage applications decreased 4.3% last week from a week earlier, according to the Mortgage Bankers Association.
"Interest rates continued to fall last week, driven by the latest Federal Reserve actions to invest in longer-term Treasury and mortgage securities, but potential borrowers largely remained on the sidelines, seemingly unimpressed by the lowest (by any measure) mortgage rates since the 1940s," says Mike Fratantoni, MBA's vice president of research and economics.
But the decline in the number of mortgage applications doesn't mean there are fewer refinancers wanting to take advantage of the low rates. As loan officers and mortgage brokers remain busy with new applications and loans that are still being processed, they lack the time to reach out to potential borrowers, says David Kuiper, a mortgage planner at First Place Bank in Holland, Mich.
"So many (mortgage professionals) have gotten out of the business that there's not enough people to call borrowers and let them know," he says.
Many borrowers know mortgage rates are low but don't act because they think they don't qualify to refinance or wonder if they should wait for rates to drop further, he says.
"There is a chunk of borrowers with loans around the 5% mark that are contemplating refinancing but are not sure if they should wait rates to drop more," says Rob Nunziata of FBC Mortgage in Orlando, Fla. When in doubt, get quotes, do the math and compare, he says.
Should Borrowers Wait for Lower Rates?
But many mortgage experts say waiting for lower rates is a risk not worth taking.
Like many mortgage experts, Kuiper says it's unlikely rates will drop much further than they already have.
"Unless something dramatic happens, I don't see rates dropping more than an eighth to a quarter percentage range," says Kuiper.
Moulton also isn't hopeful. "I think this is it," he says. "They won't go much lower."