Mortgage Rates Fall to Just Above Record Low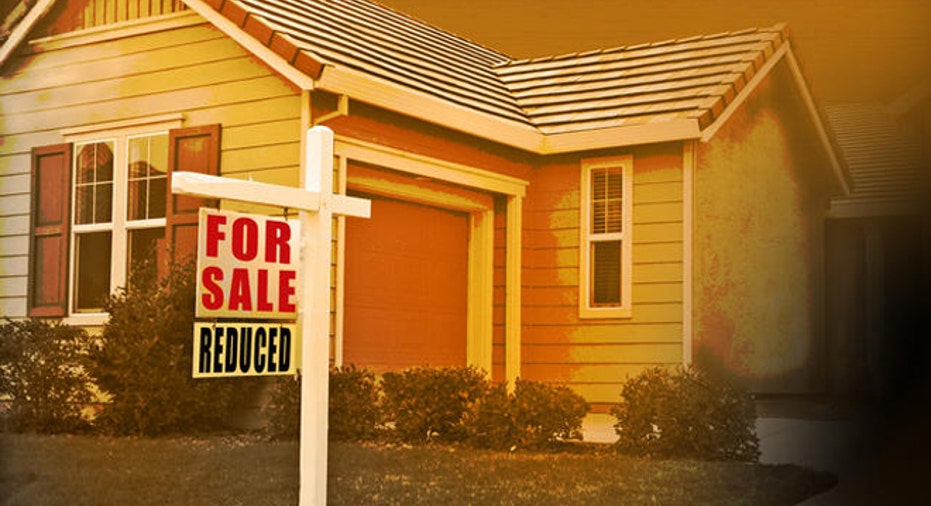 Having dropped for seven consecutive weeks, mortgage rates are now flirting with the record lows seen at the end of last year. And the Federal Reserve seems determined to keep them at the bottom for now.
The benchmark 30-year fixed-rate mortgage fell to 3.52 percent compared to 3.57 percent the week before, according to the Bankrate.com national survey of large lenders. The mortgages in this week's survey had an average total of 0.33 discount and origination points. One year ago, that rate stood at 4.05 percent. Four weeks ago, it was 3.73 percent.
The modern record low for the popular 30-year fixed is 3.5 percent, reached Dec. 5, according to Bankrate's weekly survey.
The benchmark 15-year fixed-rate mortgage fell to 2.75 percent compared with 2.8 percent the previous week, and the benchmark 5/1 adjustable-rate mortgage fell to 2.63 percent from 2.65 percent.
As rates fall into record-low territory again, the Fed says it will continue to provide economic stimulus by purchasing $40 billion a month in mortgage-backed securities and $45 billion a month in longer-term Treasury securities.
"Taken together, these actions should maintain downward pressure on longer-term interest rates, support mortgage markets, and help to make broader financial conditions more accommodative," the Federal Open Market Committee said in a statement released Wednesday.
Could Rates Hit New Lows Soon?
Earlier this year, when the 30-year fixed rose by about a quarter of a percentage point in weeks, the consensus in the mortgage industry was that rates had reached bottom. Many thought rates would start climbing despite the Fed's continued support.
But weaker-than-expected growth in the job market made investors less optimistic about the economy. Now, chances are high that rates will hit fresh lows again.
"The 30-year fixed-rate mortgage could reach 3 percent this quarter, or even go lower," says Dan Green, a loan officer for Waterstone Mortgage, in Cincinnati. "However, I wouldn't hold out for it because if mortgage rates rise, they'll likely rise quickly."
The Party Will End -- Eventually
Once the Fed decides to scale back the asset purchases, known as the third round of quantitative easing, or QE3, mortgage rates probably will rise. How soon will that happen?
Paul Edelstein, director of financial economics for IHS Global Insight, says he expects the Fed to stop purchasing mortgage bonds in March.
"But this is conditional on the labor market and could change," he says. "If the Fed tapers or ends QE3, it will do so because the economy is stronger. This would likely mean a rising interest rate environment."
Homebuyers and refinancers who are trying to grab the best rate should act soon. But if you are not ready yet, there's no need to panic. You probably won't miss the boat, says Bob Moulton, president of Americana Mortgage Group in Manhasset, N.Y.
"I think we are OK for a couple of months, at least," he says.
FHA Borrowers Face Deadline
But if you are a buyer seeking a mortgage with a low down payment and you plan to apply for a Federal Housing Administration mortgage, you have a more pressing deadline than other borrowers.
Starting June 3, the FHA will require borrowers who take out a new loan to pay for mortgage insurance for the life of the loan. The mortgage insurance premium is added to the borrower's monthly mortgage payments.
Currently, the FHA cancels a borrower's mortgage insurance after the loan reaches 78 percent of the original value of the house or after five years, whichever comes later. To obtain a loan under which the insurance can eventually be canceled, borrowers must turn in a mortgage application and make sure their lender obtains an FHA case number prior to June 3.
"To get an FHA case number, a full mortgage application is required. However, once you have an FHA case number, you have up to six months to close on your FHA loan," Green says.
Check out mortgage rates in your area.