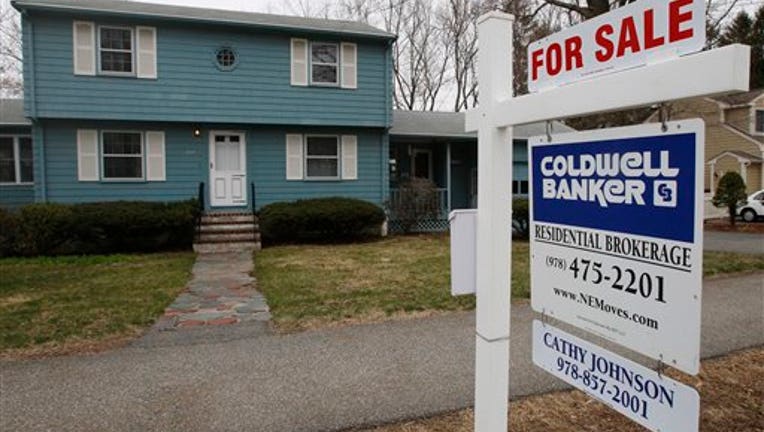 homebuyers who are trying to beat rising home prices -- if they can find a home quickly enough in this tight market.
The benchmark 30-year fixed-rate mortgage fell to 3.75% from 3.78%, according to the Bankrate.com national survey of large lenders. The mortgages in this week's survey had an average total of 0.34 discount and origination points. One year ago, the mortgage index stood at 4.23%; four weeks ago, it was 3.73%.
The benchmark 15-year fixed-rate mortgage was 2.97%, the same as last week. The benchmark 5/1 adjustable-rate mortgage stayed at 2.71%.
Some analysts feared rates would continue climbing after the 30-year fixed rate reached a seven-month high a couple of weeks ago. But with the debt crisis in Europe back in the spotlight, buyers and refinancers still have time to grab a great deal, says Michael Becker, a mortgage banker at WCS Funding Group in Baltimore.
"I don't think rates are going to skyrocket anytime soon, but borrowers should take advantage of these lower rates and lock it in," he says.
The low rates continue to contribute to the housing recovery, says Patrick Newport, an economist with IHS Global Insight.
"Mortgage rates are helping," he says. "They are one reason that home prices are up."
Rates are low, but where are the homes?
What good is a low rate if buyers can't find a home they want at an affordable price because of the tight housing inventory? This isn't the case everywhere, but buyers in many parts of the country are struggling with a lack of housing options and increased competition with investors who pay cash.
Home prices rose 8.1% in January compared to the previous year, according to the Standard & Poor's/Case-Shiller 20-city index released this week. That's the largest year-over-year increase since 2006. Prices on homes have returned to 2003 levels, according to the report. While far from perfect, this is an improvement.
Despite the good news, the pace of home sales seems to be slowing down, in part because of tight inventory of homes for sale.
Pending home sales numbers, which are based on contracts signed but not yet closed, slipped 0.4% in February, according to the National Association of Realtors, or NAR. NAR's pending home sales index of 104.8 is still higher than a year ago, when the index was 96.6.
NAR's chief economist, Lawrence Yun, blames the slowdown on the shrinking inventory of homes for sale.
"Only new-home construction can genuinely help relieve the inventory shortage, and housing starts need to rise at least 50% from current levels," he says. "Most local homebuilders are small businesses and simply don't have access to capital on Wall Street."
There were 152,000 new homes for sale in the United States at the end of February, according to a report released by the U.S. Census Bureau this week. The rate of new homes under construction increased in February to a seasonally adjusted rate of 917,000, the Commerce Department said last week. But that's still far from normal.
"The market will not be back to normal until housing starts climb above 1.5 million," Newport says. "This is the level required to meet underlying demand."