Mortgage Rates Are Down, Home Sales Are Up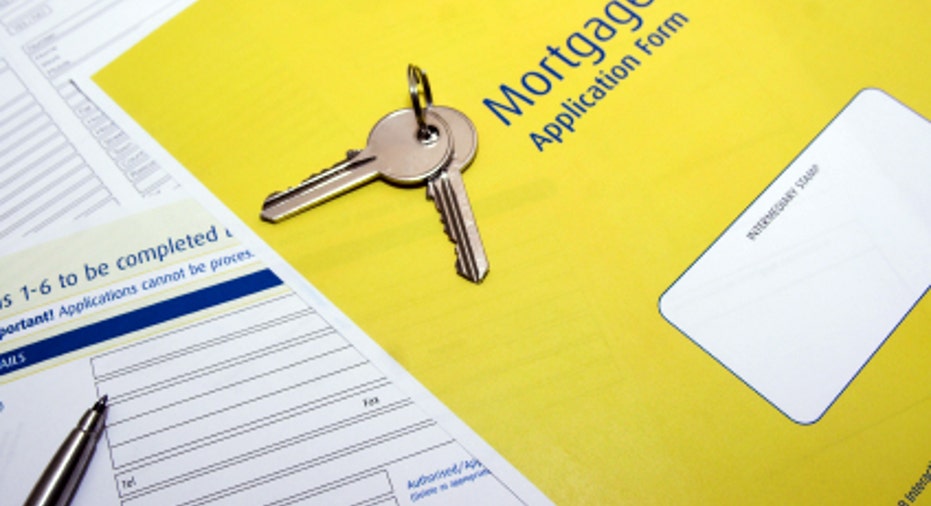 Mortgage rates inched closer to historic lows this week as more homebuyers jumped into an increasingly competitive housing market.
The benchmark 30-year fixed-rate mortgage fell to 3.57% compared to 3.61% the week before, according to the Bankrate.com national survey of large lenders. The mortgages in this week's survey had an average total of 0.31 discount and origination points. One year ago, that rate stood at 4.09%. Four weeks ago, it was 3.75%.
The benchmark 15-year fixed-rate mortgage fell to 2.8% compared with 2.85% the previous week, and the benchmark 5/1 adjustable-rate mortgage fell to 2.65% from 2.66%.
The 30-year fixed has dropped for six weeks in a row. If it continues to fall at this pace, the 30-year rate soon will reach a record low again, which was 3.5% in early December, according to Bankrate's weekly survey.
Borrowers can thank the Federal Reserve and the still-weak labor market for the low rates, says Bob Walters, chief economist for Quicken Loans.
"Even though the economy is showing some improvement, it's far from stable," Walters says. "There are still lots of systemic problems in the economy and a lot of slack in the jobs market."
Low Rates Help Spur Home Sales
The Fed has also done everything in its power to keep rates low, hoping to spur growth in the housing market. While low interest rates alone can't fix the market overnight, they are helping.
Sales of newly built homes increased 1.5% in March to a seasonally adjusted annual rate of 417,000, the Department of Commerce said Tuesday.
"This is the second-best sales number we've seen since early 2010 and a good sign of the continued, gradual headway that our industry is making toward recovery as more buyers jump off the fence in time to take advantage of today's low interest rates and prices," says Rick Judson, chairman of the National Association of Home Builders and a homebuilder from Charlotte, N.C.
Sales of previously owned homes didn't do as well in March, but they remain much better than last year. The National Association of Realtors reported this week that sales declined 0.6% from February to a seasonally adjusted annual rate of 4.92 million. That's 10.3% above last year's March figures.
How Much Time do Homebuyers and Refinancers Have?
Rates are likely to remain low as long as the Fed continues to purchase $85 billion per month into the Treasury and mortgage bonds market, Walters says.
But if you are a homebuyer or a homeowner paying a high interest rate and you can get a mortgage or refinance, don't delay, says Pava Leyrer, president of Heritage National Mortgage in Grandville, Mich.
"I think we've got at least the rest of this year, but rates will be bouncing, and you certainly shouldn't delay if you are in the market waiting for something better," she says. "But if you are not able to do it now and you have to wait a year for whatever reason, I still don't think rates will be horrific then."
Borrowers have gotten used to rates being so low, so it's easy to get complacent, Walters says. You may be tired of hearing about it, but eventually, rates will rise.
"Rates can move dramatically and very quickly," he says. All it takes is one economic report or unexpected news to surprise the markets, he explains.
Check out mortgage rates in your area.