Mortgage or Credit Card Debt? Which to Pay First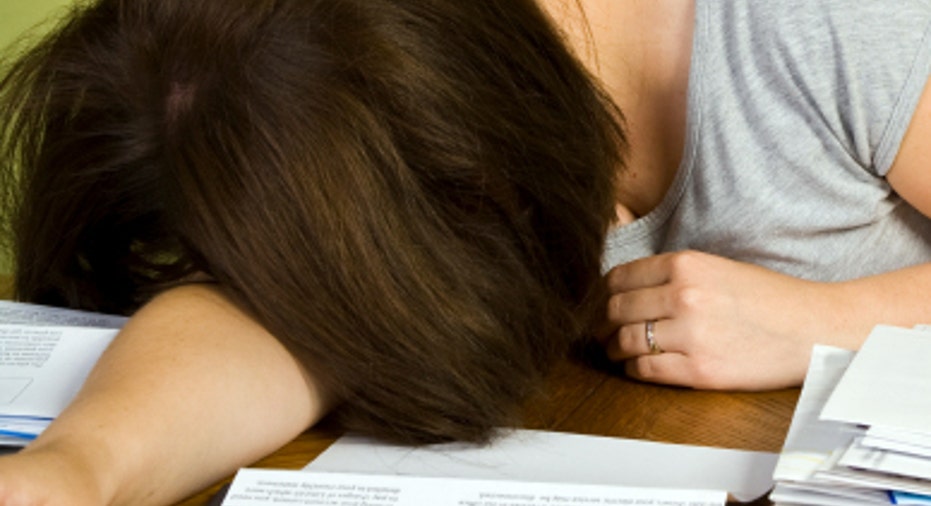 Dear Debt Adviser, My husband and I have a considerable amount of debt -- about $35,000 in credit card debt, a first mortgage of $84,500 at 5% interest and a second mortgage of $78,000 at 9% interest. I have tried several times to refinance, and the appraisal of our home is too low. Like everyone else these days, home values have gone down considerably. We have no savings account -- we're just living paycheck to paycheck. Recently, a relative died and left me and my other siblings his house. We plan to sell it and divide up the cash from the sale. I should be getting about $67,000.
My question is this: What should I pay off first? The second mortgage payment kills us ($800 a month) but so do the credit cards (another $800 a month). I would love to have a little savings account, too, seeing we are in our 60s. Please help us make the right decision since obviously we have made many mistakes in the past. -- Carrie
Dear Carrie, We are in agreement on two things. Having money in savings is not only nice, but it is essential to avoid future financial problems. And second, making a good decision with your $67,000 could go a long way to correcting past mistakes.
Rather than putting more money into an illiquid investment like a home that is not worth what you owe on it, I suggest you begin to build a financial safety net. I encourage you to start with an emergency savings fund. An emergency savings cushion of six months' of living expenses is what keeps most people from accumulating unwanted credit card debt.
To begin, I recommend that you and your husband pick a time when you both are calm and unstressed. Take a look at the big picture of your finances. Begin with a budget that accounts for all your income and spending.
Put your credit cards away, and stop using them. Put them in a large container of water, and put that in the freezer if you have to. With $35,000 on your cards, chances are you have been using credit to extend your income. You'll need to make cuts in your monthly spending so your current income covers all your expenses and allows some money for emergency and retirement savings.
Once you have your monthly expenses in line with your income, take a look at where you would like to be financially five years from now. I know you are concerned about your mortgage, but housing prices are slowly but surely starting to rise. In the next months and years, your home should increase in value and reach the point where your home is appraised for a higher value than what you still owe on your mortgage loan. At that point, you may be ready to downsize. You could consider selling your home and moving into less expensive housing.
As long as you can afford your mortgage payments for the foreseeable future, I would recommend you pay off your credit card debt in full and put the remaining $32,000 in your emergency savings account. Keep adding to it until you reach six months' of living expenses. Use the emergency fund for unexpected expenses, and replenish what you use as soon as you can.
Once you have financial emergencies under control, then you can focus on a plan to put away some money for your retirement. Retirement will be here before you expect it. It may be via a layoff, an illness or an opportunity. However it happens, at some point the paycheck you are living off of won't be there. So, now is the perfect time to start planning what you'll do when that happens.
Good luck!
Bankrate's content, including the guidance of its advice-and-expert columns and this website, is intended only to assist you with financial decisions. The content is broad in scope and does not consider your personal financial situation. Bankrate recommends that you seek the advice of advisers who are fully aware of your individual circumstances before making any final decisions or implementing any financial strategy. Please remember that your use of this website is governed by Bankrate's Terms of Use.