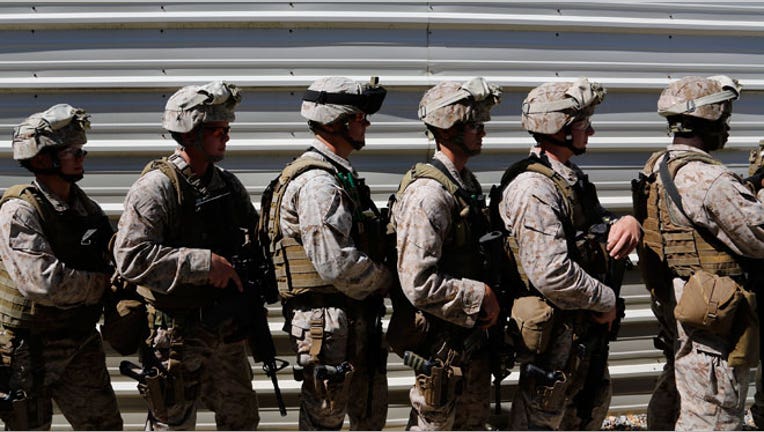 The responsibilities of owing a mortgage are demanding for the average homeowner, but the process becomes a lot more complicated for borrowers serving in the military.
The stress of the job, the time constraints and the uncertainty of military life helped make the housing crisis more acute for service members, according to the Consumer Financial Protection Bureau. In fact, the agency reports more than one third of the consumer complaints it's received from the military are mortgage-related.
To help ease the hardships, the CFPB wrote new mortgage protections for consumers, which are now in place, with military men and women at the forefront of its agenda.
Holly Petraeus, head of the CFPB's military office, explained in a recent blog post its new rules are an attempt to fix certain problems in the mortgage servicing industry with specific changes like a more streamlined process and restrictions on dual tracking that it says should help servicemembers:
The CFPB declined to make Petraeus or another staff member available to talk about the new rules and referred all questions to Petraeus' blog post.
"Obviously, servicemembers aren't the only homeowners who have run into trouble with mortgage servicers or faced financial hurdles," Petraeus writes. "But the demands of military service sometimes increase the severity of the problems or limit the solutions available to address them."
Further underscoring the urgency for a fix, banks, including JPMorgan (NYSE: JPM), have paid millions to settle claims they overcharged military members and at times took improper foreclosure actions on active-duty military personnel.
The new rules come after the CFPB conducted nationwide listening sessions and heard stories from military families about poor mortgage servicing practices, inconsistent foreclosure practices and sloppy recordkeeping by lenders. Petraeus said the new rules should help military families struggling with a mortgage and those that just got orders requiring them to relocate.
John Bartholomew, a staff attorney with the Atlanta Legal Aid Society, says the new rules bring "a host of new protections for borrowers in need of assistance."
The rules now require a servicer to evaluate a borrower for all available options as soon as they receive an application for mortgage help. Servicers also must have policies in place to ensure consistent and constant contact with borrowers.
One of the big changes relates to what's known as dual-tracking. In the past, a servicemember struggling to make mortgage payments might have been working on a potential loan modification at the same time their servicer was moving to foreclosure on the home. That practice is restricted under the new rules, something Boston attorney Gary Klein calls a positive move.
"Ending dual-tracking is a step in the right direction if it's properly implemented, but it won't be a big enough step if loan servicers continue to botch and mangle the substance of loan modification applications."
To that end, the CFPB's new rules also clamp down on servicers misplacing documents and other factors that make it hard for borrowers to get straight and consistent answers regarding their mortgage.
Mortgage servicers are now required to train their employees to be more readily able to answer questions and for borrowers who run into trouble and must assign someone to help military borrowers to ensure a consistent experience.
In the past, according to Petraeus, servicemembers have had to apply multiple times for programs to help them keep their homes, sending in the same paperwork multiple times
"Our new rules require mortgage servicers to evaluate a borrower who files a complete application for help for all the options that are available to that borrower," Petraeus writes. "That means no more multiple rounds of applications."