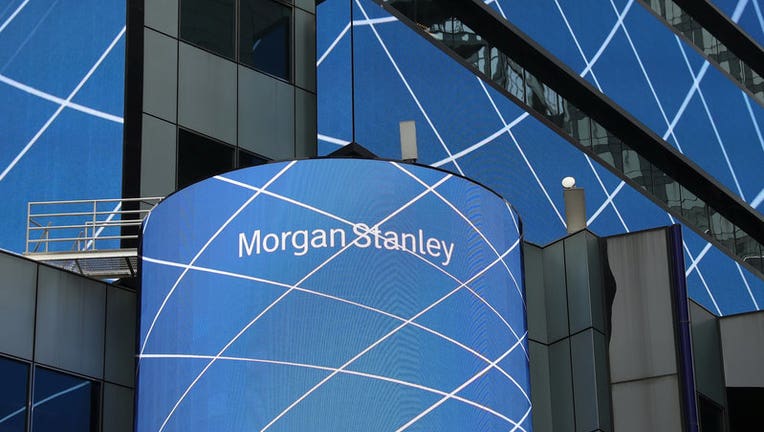 Morgan Stanley reported a 74 percent jump in quarterly profit on Wednesday, topping analysts' estimates as revenue from bond trading nearly doubled following interest rate hikes by the Federal Reserve.
The bank also hit a key milestone laid out by Chief Executive James Gorman by achieving a 10.7 percent return on equity, a measure of the firm's profitability. Gorman had set a target in January 2016 for 9 percent to 11 percent ROE by the end of this year.
Morgan Stanley's trading results echoed those across Wall Street, with the exception of chief rival Goldman Sachs Group Inc which was the only bank to report a drop in trading revenue.
Morgan Stanley's shares were up about 2 percent at $42.00 in premarket trading.
"We reported one of our strongest quarters in recent years. All our businesses performed well in improved market conditions," Gorman said in a statement.
Revenue in the bank's fixed-income trading business rose to $1.7 billion from $873 million in the quarter, the best quarter for the business in two years. It was also the fourth quarter in a row that Morgan Stanley hit its $1 billion target for bond trading revenue.
"This is quite a number for a company that just two years ago was setting a billion dollars a quarter as an aspirational goal, and it stands in sharp relief to Goldman's airball yesterday," Oppenheimer analyst Chris Kotowski said in a note to clients.
Bond trading remained strong across Wall Street during the quarter as investors shuffled their positions around U.S. interest rate hikes. The Fed raised rates twice in three months, once in December and again in March. Elections in Europe and Britain's progress in leaving the European Union also spurred trading.
Morgan Stanley Chief Financial Officer Jonathan Pruzan remained cautious, however, noting in an interview that some of the optimism that fueled the stock market to all-time highs may be fading.
"At the end of the first quarter, some of the clouds that were far off into the distance are becoming closer into view," he said. "The outlook of these is uncertain and so I still have continued caution."
Revenue from trading in stocks, in which Morgan Stanley has held No. 1 spot among Wall Street banks, fell slightly to $2 billion from $2.1 billion.
Earnings applicable to common shareholders rose to $1.84 billion in the three months ended March 31, from $1.06 billion a year earlier, while earnings per share rose to $1.00 from 55 cents. (http://mgstn.ly/2oKIZxA)
Analysts on average had expected a profit of 88 cents per share, according to Thomson Reuters I/B/E/S.
Net revenue jumped 25 percent to $9.75 billion, beating the average estimate of $9.27 billion.
Strong underwriting fees drove revenue from investment banking to $1.55 billion, up about 40 percent.
Through Tuesday's close, Morgan Stanley's shares had risen about 20 percent since the U.S. presidential election in November, compared with an 18 percent rise in KBW Bank index .
(Reporting by Sruthi Shankar in Bengaluru and Olivia Oran in New York; Editing by Saumyadeb Chakrabarty and Meredith Mazzilli)