Morgan Stanley's 2Q Net Soars 66% as Trading Profits Jump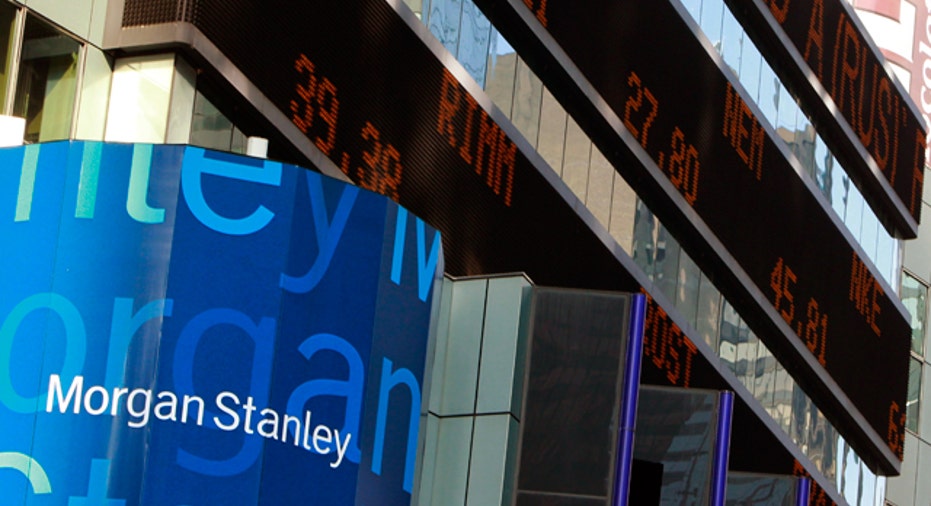 Morgan Stanley (NYSE:MS) beat the Street on Thursday with a 66% surge in second-quarter profits as the Wall Street bank enjoyed across-the-board revenue growth.
Traders bid the financial-services powerhouse about 5% higher in premarket trading, cheering the company's across-the-board revenue growth and regulatory blessing for a $500 million buyback plan.
Becoming the last of the big five Wall Street banks to log second-quarter results, Morgan Stanley said it earned $980 million, or 41 cents a share, last quarter, compared with a profit of $591 million, or 29 cents a share, a year earlier.
Excluding one-time items, it earned 45 cents a share, besting consensus calls from analysts by two pennies.
Non-GAAP revenue jumped 26% to $8.33 billion, which is well above the Street's view of $7.89 billion. Net revenue came in at $8.50 billion.
"This quarter, we saw significant year-over-year revenue growth in each of our five major business units and higher year-over-year profitability," Morgan CEO James Gorman said in a statement.
Morgan Stanley reported net revenue of $4.3 billion in its institutional securities division, up from $3.3 billion a year earlier, as advisory revenue rose to $333 million from $263 million and fixed income and commodity sales and trading net revenue soared to $1.2 billion from $771 million.
Morgan Stanley, which last month received approval from the Federal Reserve to take full control of Smith Barney from Citigroup (NYSE:C) for $3.7 billion in cash, grew its wealth management revenue 9% to $3.5 billion as fee revenue increased 4% to $1.9 billion.
The firm also said it ranked No. 2 in global completed M&A and initial public offerings last quarter.
Overall, compensation expenses jumped to $4.1 billion from $3.6 billion.
Meanwhile, Morgan Stanley said the Fed did not object to its plan to buy back up to $500 million of common stock through March 31, 2014.
Shares of New York-based Morgan Stanley rallied 4.82% to $27.82 in premarket trading Thursday morning, setting them up to extend their impressive 2013 surge of 39%.