Morgan Stanley Swings to a 3Q Profit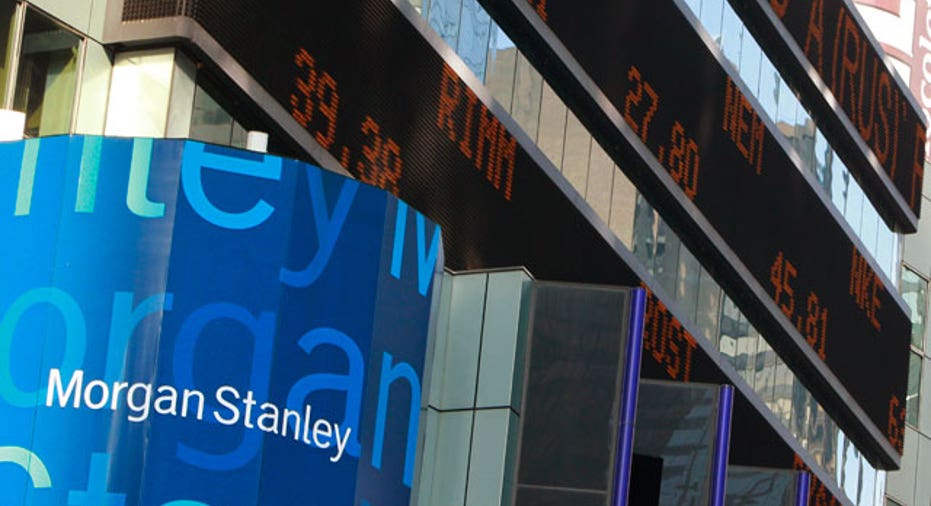 Morgan Stanley reported a third-quarter profit, reversing a year-earlier loss, helped by a large accounting gain that stemmed from declines in the value of its debt.
The second-largest U.S. investment bank earned $2.15 billion, or $1.15 per share, compared with a loss of 7 cents per share a year earlier. Revenue climbed 46 percent to $9.89 billion.
Excluding a gain of $3.4 billion from debt valuation adjustment, Morgan Stanley earned 2 cents per share. When a bank's debt weakens relative to U.S. Treasuries, it can record an accounting gain because it could profit from buying back the debt.
Morgan Stanley shares were up 18 cents at $16.81 in premarket trading.
Revenue from its trading business more than doubled from a year earlier and climbed 24 percent from the second quarter. The sharp increases reflect the DVA gain.
Its wealth management group reported $3.26 billion in revenue, up 5 percent from a year ago but down from the second quarter.
Asset management revenue of $215 million fell 73 percent from the year-ago period and 67 percent from the second quarter due to losses on principal investments in its merchant banking and real estate investing business.