Morgan Stanley Reveals Wide Third-Quarter Beat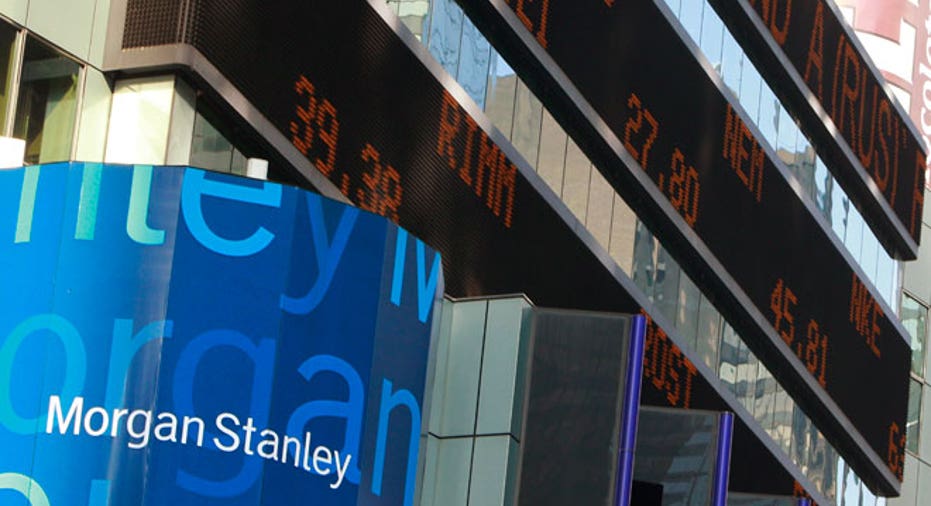 Morgan Stanley (NYSE:MS) reported an 87% rise in third-quarter earnings on Friday as the Wall Street bank's trading, investment banking and wealth management businesses benefited from increased client activity and a hot equity market.
Morgan Stanley's shares rose 4 percent to $33.85 in premarket trading as both profit and revenue handily beat market expectations.
The bank has been reducing its exposure to the volatile trading business and its increasingly burdensome regulations, and has been concentrating instead on wealth management as a way to achieve a more stable source of revenue.
But it was a surge in revenue from bond trading and fees for underwriting IPOs and advising on takeovers that were mainly responsible for the surge in earnings in the latest quarter.
Bond trading revenue, excluding accounting adjustments, rose 19.4 percent to $997 million after a sudden increase in market volatility last month that also boosted its Wall Street rivals.
Equity underwriting almost doubled to $464 million, helped by a booming market for initial public offerings. Morgan Stanley was among the banks involved in Alibaba Group Holding Ltd's $25 billion IPO - the biggest in history.
Overall institutional securities revenue, which includes trading and investment banking, rose 22 percent to $4.52 billion.
Wealth management revenue rose 9 percent to $3.79 billion, but accounted for 42.5 percent of Morgan Stanley's total revenue, compared with 50.7 percent for the bank's traditional trading and investment banking business.
BONDS COME TO LIFE
After a long period of sluggish activity, the bond market was jolted to life in September by upbeat U.S. economic data, stimulus steps taken in Europe, and the shock exit of trading superstar Bill Gross from bond trading giant Pimco.
But the growth achieved by Morgan Stanley paled against that of close rival Goldman Sachs Group Inc. Excluding accounting adjustments, Goldman reported a 53 percent jump in revenue from trading bonds, currencies and commodities.
Like several other big banks, Morgan Stanley has been shrinking its bond trading business, giving Goldman an opportunity to take market share.
"We are well positioned to create superior returns for our shareholders, particularly as the U.S. economy continues to strengthen," Chief Executive and Chairman James Gorman said in a statement.
Total revenue rose 12 percent to $8.91 billion.
Net income attributable to common shareholders rose to $1.65 billion, or 84 cents per share, Morgan Stanley said.
On an adjusted basis, the bank earned 65 cents per share, according to calculations by Thomson Reuters I/B/E/S. On this basis, analysts had expected earnings of 54 cents per share.
Morgan Stanley's wealth-management business achieved a pretax profit margin of 22 percent, above the 20 percent that Chief Executive James Gorman has set as a minimum target and the 21 percent reported for the second quarter.
Still, the bank's adjusted return-on-equity was 9 percent in the quarter, below both the 10 percent minimum Gorman is trying to achieve and the 10.7 percent return in the second quarter. (Reporting by Tanya Agrawal and Lauren Tara LaCapra; Editing by Ted Kerr)