Morgan Stanley estimates Deutsche settlement over U.S. fine at $6 billion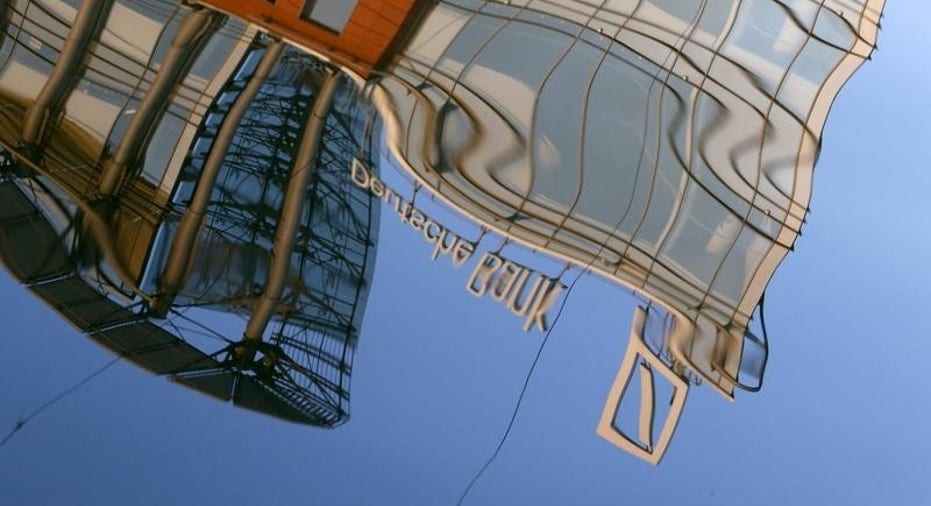 Deutsche Bank could pay about $6 billion to settle charges related to its sale of toxic mortgage bonds before the financial crisis, analysts at Morgan Stanley estimated in a note to clients.
Germany's largest lender said about two weeks ago it would fight a $14 billion demand from the U.S. Department of Justice to settle claims it missold the securities.
Talk of a smaller-than-expected fine bounced Deutsche Bank shares sharply off their lows on Friday to end the day up 6.4 percent. Its U.S. listing was up more than 12.6 percent.
A $6 billion fine would keep Deutsche Bank's fully loaded common equity tier 1 ratio above 10.5 percent. Morgan Stanley suggested a settlement would be agreed before the U.S. presidential election.
An agreement between Deutsche and the U.S. Department of Justice (DOJ) could be announced in the next couple of days, the AFP reported, citing sources.
Credit Suisse and Barclays are reported to be in mortgage settlement talks with the DoJ.
(Reporting by Vikram Subhedar; Editing by Ruth Pitchford)