Morgan Stanley 1Q Profit Falls 45%, Tops Views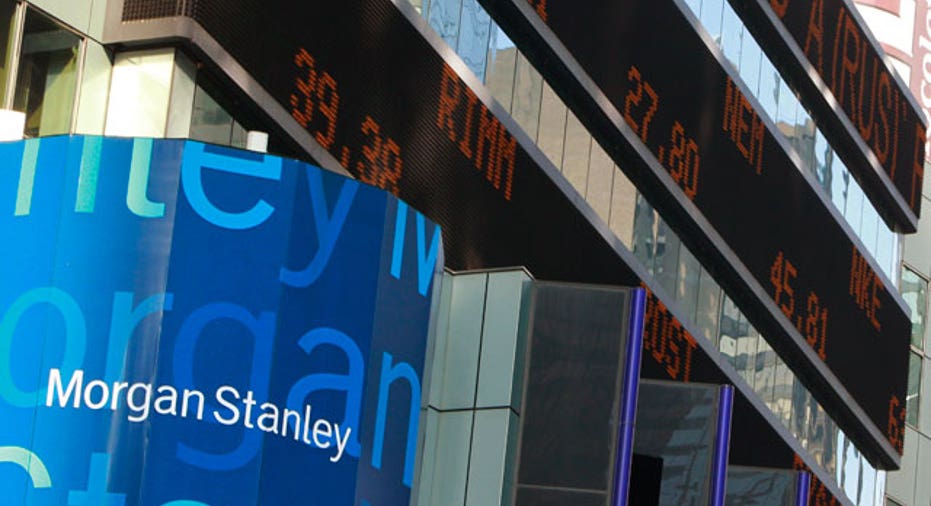 Hurt by slumping bond trading revenue and its joint venture with Mitsubishi UFJ Financial, Morgan Stanley (NYSE:MS) said Thursday its first-quarter profits declined by 45%.
The New York-based Wall Street investment bank said it earned $968 million, or 50 cents a share, last quarter, compared with a profit of $1.78 billion, or 99 cents a share, a year earlier.
However, analysts had been calling for EPS of just 34 cents.
On the other hand, total revenue dropped 16% to $7.64 billion, coming in shy of the Street's view of $7.83 billion.
"We continued to strengthen our client franchise and delivered solid results across many of our businesses," said CEO James Gorman. "I am confident that Morgan Stanley is well-positioned to seize the opportunities presented by today's market environment and deliver long-term value to our clients, shareholders and employees."
Morgan Stanley's results were hurt by bond trading as it reported a 35% decline to $1.77 billion at its fixed income and commodities sales and trading division.
At the same time, the bank was dragged down by a pretax loss of $655 million on its 40% stake in a Japanese securities joint venture with Mitsubishi UFJ.
"While the loss at our joint venture with MUFG is disappointing, we remain strongly committed to the Japanese market and our strategic partners at MUFG. Further, this loss does not impact the progress we are making in pursuing our own strategic priorities," said Gorman.
Despite the joint venture loss, shares of Morgan Stanley climbed 3% to $26.92 Thursday.
Morgan's mixed report comes days after rival Goldman Sachs (NYSE:GS) disclosed a 21% drop in first-quarter profits, partially due to slumping trading revenues.