More Job Hunters? Monster Worldwide Shares Soar 22%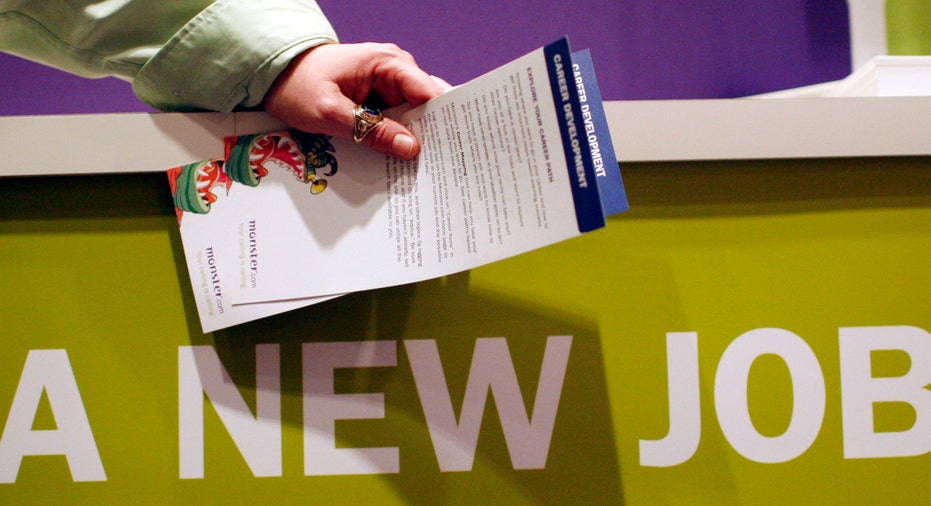 Shares of Monster Worldwide (NYSE:MWW) climbed close to 22% on Thursday after the careers website posted a fourth-quarter top-line beat, signaling more job hunters are using its services to emerge from unemployment or find new opportunities.
The company also predicted sales momentum would continue in the near term, particularly in its key North American and European markets.
"We delivered sequential revenue growth in North America and Europe reflecting increased demand for Monster's products," the company's chief executive, Sal Iannuzzi, said in a statement. "We believe these positive sales trends will continue into 2014."
Revenue for the three-month period ended Dec. 31 was $199 million, down from $211.2 million a year ago but beating the Street's view of $195.3 million.
The New York–based digital job-finding service reported a fourth-quarter net loss of $19.9 million, or 21 cents a share, compared with a year-earlier loss of $73 million, or 66 cents a share.
Excluding one-time items, Monster said it earned 11 cents, which excludes costs related to stock-based compensation.
This is the first quarter Monster excluded stock-based compensation in non-GAAP EPS, and analysts say the current EPS estimates on Thomson Reuters for the fourth and first quarters -- which are currently five cents and six cents, respectively -- do not provide apples-to-apples comparisons because they do not include stock-based compensation.
While Evercore (NYSE:EVC) updated its fourth-quarter non-GAAP EPS estimate to 13 cents to reflect that change (which is a slight miss from the 11 cents reported by Monster but falls within the upper half of the company's internal range of 10-13 cents), the brokerage said it seems Thomson Reuters and FactSet did not update their consensus data.
"I think the comparisons are all wrong because this is the first quarter Monster has not  included stock based compensation," Evercore analyst Douglas Arthur told FOX Business. "It's apple and oranges out there."
Despite the confusion, shares of Monster were up more than 22% to $7.20 in recent trade, which Arthur said is a reflection of the fourth-quarter revenue beat and optimistic outlook.
In the current quarter, Monster is anticipating non-GAAP earnings in the range of 6 cents to 10 cents a share, excluding $9 million in stock-based compensation costs.