More Issuers Cutting Credit Card Foreign Transaction Fees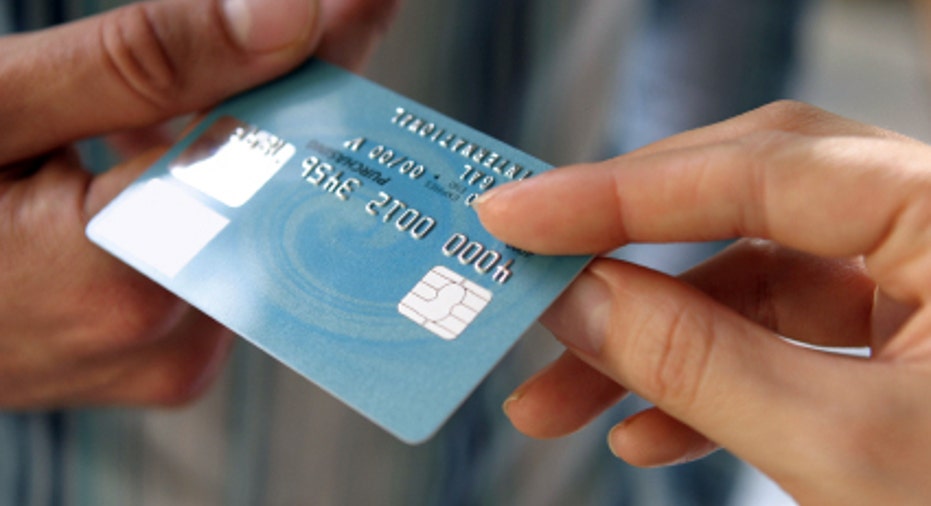 Frequent travelers probably know that you can get slammed by foreign transaction fees if you use your credit and debit cards overseas.  However, it has become a little easier to avoid these charges in the past year as more card issuers have dropped them in a quest to boost their market share.
Once called currency conversion fees, the average foreign transaction fee is 3% for banks and 1% for credit unions, according to the Pew Safe Credit Cards Project. Credit cardholders are typically charged the fee when they purchase items while overseas or when they make purchases that use an overseas bank to process the transaction.
But increasingly, there are more credit card offerings that don't charge transaction fees, says Charles Leocha, publisher of ConsumerTraveler.com. In November 2011, Discover joined Capital One in eliminating foreign transaction fees on all of its credit cards. (See chart below to compare credit card issuers' foreign transaction fees.)
While other issuers haven't nixed foreign transaction fees entirely, many have increased their number of no-transaction-fee offerings. For example, Citi Cards teamed up in July 2011 with American Airlines to roll out the Citi Executive AAdvantage World Elite MasterCard, upping its number of cards without transaction fees to three. Chase has been steadily increasing its number of offerings, too, now boasting 10 cards that don't charge these fees. Credit unions are also getting into the act. Pentagon Federal Credit Union announced in October 2011 that it was cutting foreign transaction fees from all credit card offerings.
A play for customers
So what's behind all the changes? One reason is to stand out from the crowded credit card field. "The decision to eliminate foreign transaction fees provides clear value to our card members, especially at a time when other issuers are tacking on additional fees," says Kathryn Henry, a spokeswoman for Discover.
Others are using the cards to tap into certain segments of the market. "We always want to cement the loyalty of our current customers and capture new ones by offering the best card for affluent travelers," says Desiree C. Fish, a spokeswoman for American Express. The card issuer dropped foreign transaction fees on its Platinum and Centurion cards in March 2011.
But if you don't have one of those cards, not much has changed, as "consumers get whacked by the foreign transaction fees, bank teller fees and cash withdrawal fees every time they take money from a cash machine overseas," says Leocha.
The root of the costs
For overseas purchases, Visa and MasterCard, which handle transactions between the foreign merchant or bank and the bank that issued your card, typically charge a 1% foreign transaction fee. Then, card-issuing banks may tack on their own charges. For example, Wells Fargo card users pay a 1% fee that goes to either Visa or MasterCard, along with a 2% fee charged by Wells Fargo, bringing the total fee to 3%. American Express doesn't use the Visa or MasterCard payment system, but the company charges its own foreign transaction fees of typically 2.7%.
If you make a lot of purchases, that number can take a toll on your budget. Mikaya Heart, a life coach and author based in northern California, spends about eight months out of the year traveling abroad so she can't avoid spending money while overseas. "I was appalled when I counted up how much I was paying in foreign transaction fees," she says. Since she wasn't ready to give up traveling, Heart checked to see if any of her other cards offered a better deal. Luckily, her Capital One card charged no foreign transaction fees so she uses it whenever she goes abroad.
Even if you decide to leave your credit cards home, you may still be socked with fees when you travel overseas. Many banks charge fees for using debit cards or withdrawing cash at foreign ATMs. For example, Citi charges a 3% currency conversion fee when you use an ATM card abroad. Some banks waive certain fees if you withdraw money from partner bank ATMs. For example, Bank of America generally charges 1% plus a $5 fee to withdraw cash from a foreign ATM. However, if you use an ATM at one of the company's Global Alliance Partners, which includes Barclays, Deutsche Bank and China Construction Bank, the $5 fee is waived, says spokeswoman Betty Riess.
Avoiding costly fees
If you plan to travel, you should first check with your bank and credit card issuers to find out what the foreign transaction charges will be, suggests Gregory Karp, author of "Make Your Credit Cards Work for You Instead of You for Them."  The information should be disclosed in your card agreements. In fact, in recent weeks, 10 million checks started going out to credit card holders as part of a class-action lawsuit filed partly because issuers failed to properly disclose foreign transaction fees between 1996 and 2006. If you can't find information about foreign transaction fees, pick up the phone and call.
Also check to see if your bank is part of a global ATM network that you can use to access your money overseas at a lower cost.
If you travel frequently, it may make sense to apply for a card that does not charge transaction fees or that charges less than 3%. For example, credit unions are more likely to cap foreign transaction fees at the 1% Visa/MasterCard charge.
"I didn't start looking into foreign transaction fees until I realized how much they were costing me," says Heart. "I didn't get a Capital One card for that reason initially, but I certainly would have."