More Insurers Drop Out of State Exchanges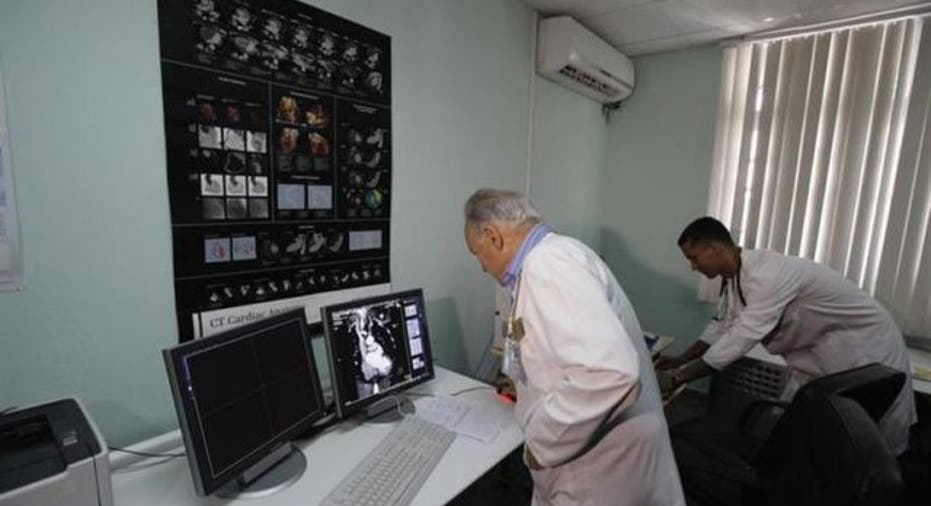 With just two weeks until the insurance exchange marketplace is set to open under the Affordable Care Act, insurance companies are fleeing some state's individual marketplaces. Aetna (NYSE: AET) has announced it has opted out of New Jersey's state exchange on Sept. 10, after pulling out of exchanges in other states, including California and New York.
This exit trend began in May, when Aetna, Cigna and UnitedHealthcare (NYSE:UNH) announced they would not be participating in California's exchange, Covered California. The move was significant, as the Golden State had been aggressively setting up its exchange leading up to the Oct. 1 launch deadline. Soon after California's exodus, Wellmark Blue Cross and Blue Shield opted out of Iowa's exchange, and other carriers followed suit across the 16 states and District of Columbia that had decided to launch their own state-run marketplaces.
In July, Aetna sent out a letter to its policyholders, informing them that the new law had revamped the health-care system "as we know it"and that policyholders should brace for higher prices.
These insurers continuing to flee the individual marketplace sends a confusing message to consumers, says Michael Cannon, director of Health Policy Studies at the CATO Institute.
---
Insurers Not Game for Health-Care Exchanges
Insurers Not Game for Health-Care Exchanges:
-Aetna has pulled out of state health insurance exchanges in: NY, Md, Ohio, Ga, Conn, and Calif
-Cigna pulled out of exchanges in Calif, Mo, Pa, and NJ
-UnitedHealth pulled out in Calif, Pa, NJ, Mo, and  Iowa
-Wellmark Blue Cross/Blue Shield & Humana pulled out of Iowa
-Assurant Health pulled out of Mo's exchange
-Coventry Health Care pulled out of W. Va's exchange.
Source: FOX News brainroom.
---
"When 44% of the public is not sure whether ObamaCare is still the law—the fact that insurers are deciding not to participate could tell you they [may believe] ObamaCare won't be around for long," says Cannon.
Cannon also worries that despite the subsidies available to insurers under the health-care law, they still aren't willing to work under the new law.
"The fact that they aren't participating in these exchanges is astounding," he says. "Because of how much money they could be making. There are a lot of regulations in the law that make health insurance costly for companies, but the big number to keep in mind is $1 trillion. That is how much money [the ACA] throws at insurance companies via these exchanges over the next ten years."
And the latest wave of insurers exiting the individual market is likely just the beginning, says Cannon.
"I do think it's a sign of more to come," he says. "What we have seen in states that have enacted laws like ObamaCare, with community rating and price controls where you can't charge sick people more than you can charge healthy people, is an exodus of insurers from the marketplace.