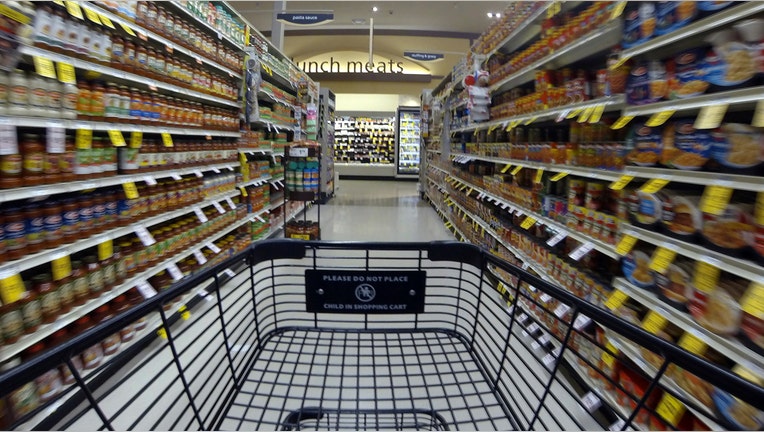 There's been a slew of recalls this year, from finding metal pieces in Kraft (NASDAQ:KHC) Macaroni & Cheese to listeria in Blue Bell ice cream pops. It seems like our news alerts have been more like food alerts recently.
"The number of recalls have actually gone up in recent years," says Bill Marler, Managing Partner of Marler Clark, The Food Safety Law Firm.
The main reason for the uptick is that the U.S. Food and Drug Administration (FDA) has been pouring money into state labs to do random food testing.
Marler says the Blue Bell Creameries recall back in February was detected by a random test by the South Carolina Department of Agriculture.
"They just went in and randomly grabbed a product and tested it," he says.
The ice cream manufacturer issued a recall after some of their frozen treats tested positive for listeria—which causes the potentially life-threatening infection Listeriosis, which can be deadly for pregnant women and  people with a weak immune system. Three people died and a total of 10 people were hospitalized as a result.
"The Blue Bell case demonstrates that we have better communication between federal, state and local partners when contamination does occur. In this case, South Carolina discovered the contamination through random sampling, and the genetic fingerprint was able to be matched to cases in Kansas. This enabled the FDA and states to investigate the production facilities and document contamination at the source," says Lauren Kotwicki, Press Officer for the FDA.
The FDA says they too have observed an increase in the number of food product recalls in recent years.
"We do not characterize them as a trend, as the numbers at times are skewed by large recalls tied to individual foods," adds Kotwicki.
Consumers need to know that foods are recalled for various reasons, she says. The major reasons are contamination, the presence of an undeclared ingredient in the product, or the manufacturer's failure to handle or produce the product properly.
"Today, more than ever before, we have better scientific methods to use in comprehensive testing at both the federal and state levels," she says.
Marler says he thinks the more recalls, the better actually.
"It's not a bad thing that we're seeing more recalls. It's a positive thing really," he adds. "I know it's concerning for consumers, but companies respond quickly when there's a recall, they're losing a lot of money and taking products off the shelves and that's when we start seeing changes."
Marler says if you think back to the 1990s, there was literally a recall a week for hamburger meat.
"From 1993-2003, 90% of my law firm was linked to E. coli from hamburger meat and now it's down to 0% because companies responded," he says.
The most famous outbreak, which has been referred to as the "Pearl Harbor for the food game," was the Jack in the Box outbreak of E. coli in 1993.
Over 73 different Jack in the Box (NASDAQ:JACK) locations were linked to the outbreak, which infected over 700 people in four states and led to four deaths.
"If you look at the statistics today, E.coli dropped like a stone in the early 2000s and it has continued as a downward trend," says Marler, who is keeping a close eye on the recent E. coli outbreak linked to Chipotle Mexican Grill (NYSE:CMG) restaurants.
"They're organic and natural but it doesn't mean that they're safer," he says. "People have this magical way of thinking today, that if it's local then 'magically' the food will be safer, but that's not realistic or true."
Chipotle closed 43 of its restaurants in Washington and Oregon "out of an abundance of caution," according to a company statement. And, so far 39 people have been sickened and 14 people have been hospitalized.
Marler says the good news is that when a local farm or manufacturer does have an outbreak, the impact will be smaller and affect less people.
"We're getting product off the shelves faster now," he adds.
The FDA also created the Food Safety Modernization Act, which was signed into law in 2011, to focus on prevention rather than responding to problems after they occur.
"The final rules for preventive controls were issued earlier this year, and final rules for produce and imported foods will become public in coming weeks. This will require that food companies identify potential hazards that could cause illnesses and take steps to mitigate or prevent those hazards from occurring," says Kotwicki.