More Enterprises Using Freelance Platforms to Source Gig Workers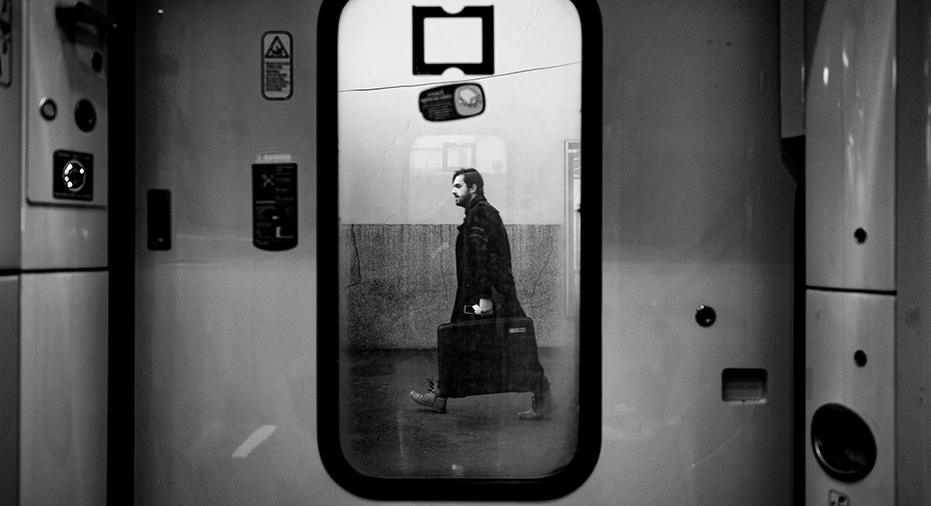 There are many reasons to hire a freelancer. Perhaps a talent gap has left critical positions unfilled, or maybe a specific project requires particular skills that nobody on staff has. Whatever the reasons, many employers are turning to freelancers these days, and the gig economy is booming.
Gig workers were once found through word of mouth, direct pitches, staffing agencies, or in response to ads requesting their special skills. Thanks to technology, that's no longer the case. Online platforms such as Upwork, Freelancer, and PeoplePerHour are now the primary source of freelance talent, according to "Platform Sourcing: How Fortune 500 Firms are Adopting Online Freelancing Platforms," a study from the Oxford Internet Institute (OII), a research wing of Oxford University.
"What we did in the report is understand what enterprises seek to gain from platform sourcing in the first place, [in addition to] the benefits of sourcing [talent] through online freelancing platforms versus the staffing agencies they conventionally work with," says Gretta Corporaal, postdoctoral researcher at OII
The Allure of the Freelance Platform
Finding quality freelancers can be time-consuming work, so it's not surprising that busy managers have taken to using online platforms that cut out middlemen and connect them directly with talent.
Corporaal says OII's study identified three primary motivations behind enterprise adoption of platform sourcing:
Easy access to a scalable source of manpower, skills, and expertise
Substantially lower start up and transaction costs when initiating contracts with freelancers
Elimination of geographic, informational, and administrative barriers in the hiring process
"More generally, we view the adoption of platform sourcing as part of a larger transformation of organizational forms where project teams are dynamically created based on people's knowledge, skills, and staffing needs," Corporaal says. "Online freelancing platforms allow team leaders to augment their in-house teams with freelancers that can bring in the skills and knowledge that the team would otherwise have no access to."
The Benefits of Sourcing Freelancers Through Online Platforms
As with many technological advances in the business world, online freelance platforms offer many benefits with which traditional sourcing methods cannot compete.
"Our findings suggest that the flexibility offered by platforms far exceeds that of conventional agency-based sourcing channels, but is also broader," Corporaal says. "Participants [in the study] suggested that the unique value of online freelancing platforms lies in providing them with flexible and timely access to a global pool of skilled labor, enabling them to get high-quality work done in a cost-effective manner."
Corporaal identifies six sources of value that online freelancing platforms can offer to businesses:
Cost: In contrast with agencies, where overhead costs can be quite high, online platforms have substantially lower overhead costs, meaning lower overall cost of use.
Speed: "While time-to-hire with agencies could take 6-8 weeks, it took [hiring managers] 2-4 days on average through the platform," Corporaal says. "Time to completion of the work was sometimes half the time from when they had sourced the work through an agency."
Flexibility: Platforms allow for rapid scaling of project teams either up or down, depending on organizational needs.
Organization: "Hiring managers experience the process of hiring and working with freelancers through platforms as easy and streamlined," Corporaal says. "They appreciated the support from the platform's program management layer as well as the lower amount of administrative work to arrange payments."
Expertise: "Access to expertise that is unavailable in a firm's immediate environment allows firms to bring in skills and expertise they would otherwise have no access to," Corporaal says.
Quality: Participants in OII's study noted the freelancers sourced through platforms tended to produce high-quality work.
That being said, Corporaal's research also identified three situations where companies would rather use more traditional methods of sourcing freelancers, such as staffing agencies:
Instances when work should be performed on site.
Instances when the organization needs full-time talent for a sustained period.
Instances when the work in question is difficult to specify or evaluate.
Challenges of Online Platform Sourcing
While freelancing platforms may make freelancers easier to find and hire, executives and managers still face challenges when it comes to utilizing these technologies.
"One challenge [faced by study participants] revolved around what needed to happen to make platform sourcing a sustainable sourcing solution," Corporaal says. "Some of the most advanced adopters had created a dedicated program management layer and designed internal organizational processes for platform sourcing to be an enterprise-wide solution. They developed a triage process to assess which types of work could be sourced through platforms, and [they] conducted feasibility studies and pilot experiments to compare sourcing that work through platforms with their conventional sourcing channels."
Other are still figuring out exactly how online platforms fit into their business models.
"While platforms enable organizations to increase the amount of work they can source from freelancers, they also increase their dependence on their environment to get work done," Corporaal says. "To make such a business model a viable one, enterprises realized they had to acknowledge their interdependencies – with the platform, other enterprise clients, freelancers, and other stakeholders in the broader ecosystem – and find a way to organize multi-stakeholder interactions that allow for a shared and mutually supportive direction in the way platform ecosystems evolve."