More Cuts Coming for Oil Giants Chevron, ConocoPhillips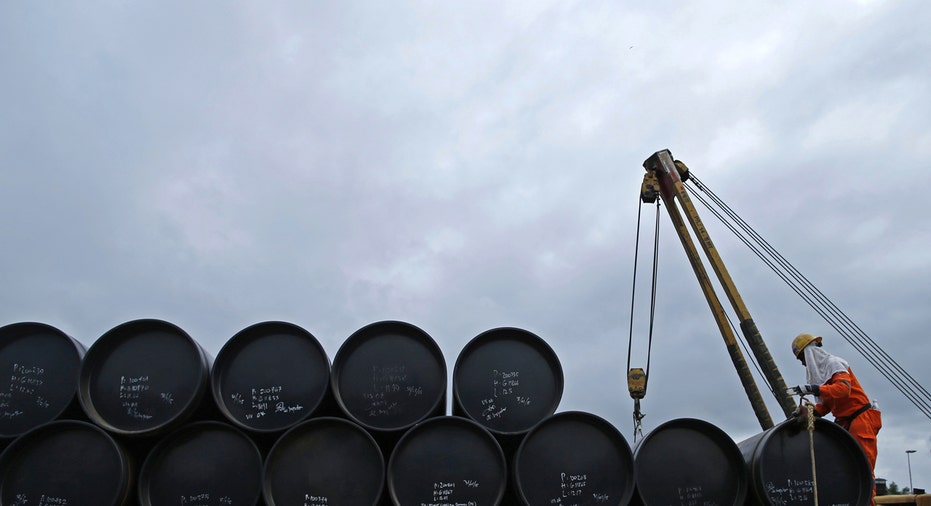 The year-long slump in oil prices continues to pester major producers. Chevron (NYSE:CVX) and ConocoPhillips (NYSE:COP) warned that more cuts are coming, while Exxon Mobil (NYSE:XOM) reported another decline in earnings and revenue.
Oil giants have eliminated thousands of jobs and slashed spending to compensate for the sharp drop in global crude prices. Diversified companies like Exxon have benefited from stronger downstream businesses, mainly refining, but it has not been enough to offset drilling weakness.
Chevron announced that it may need to cut another 6,000 to 7,000 jobs as the company further pares capital spending. Chevron, the second-largest U.S. oil company behind Exxon, expects to spend $25 billion to $28 billion in 2016, or 25% less than this year. Its budget will decline further in 2017 and 2018 to between $20 billion and $24 billion.
For Chevron, the average price of a barrel of crude oil and natural gas liquids was more than halved from $87 a year ago to $42 in the third quarter. Revenue during the period was down 37%.
Chevron still posted quarterly results that beat Wall Street estimates, due in part to lower spending. On Friday, the San Ramon, Calif.-based company reported earnings of $1.09 a share and revenue of $34.32 billion. Analysts forecasted 79 cents a share and $29.76 billion.
A day earlier, ConocoPhillips lowered its guidance for capital expenditures again. Full-year spending is forecasted to come in at $10.2 billion versus ConocoPhillips' previous guidance for $11 billion.
Exxon joined Chevron in topping third-quarter estimates as the oil heavyweight's profit slid less than expected, thanks to less spending and big gains for Exxon's downstream unit.
Upstream earnings tied to exploration and production plummeted 79%. Exxon's U.S. upstream business swung to a $422 million loss. Yet Exxon earned $2 billion downstream, doubling last year's results.
Downstream operations such as refining—the process of turning crude into gasoline and diesel—benefit from cheaper oil and natural gas that keeps costs low. Exxon noted that margin growth contributed $1.4 billion to its downstream earnings.
Chevron's refining, marketing and chemical business booked earnings of $2.21 billion, up 59% year-over-year.