More Colleges Offering Tuition Breaks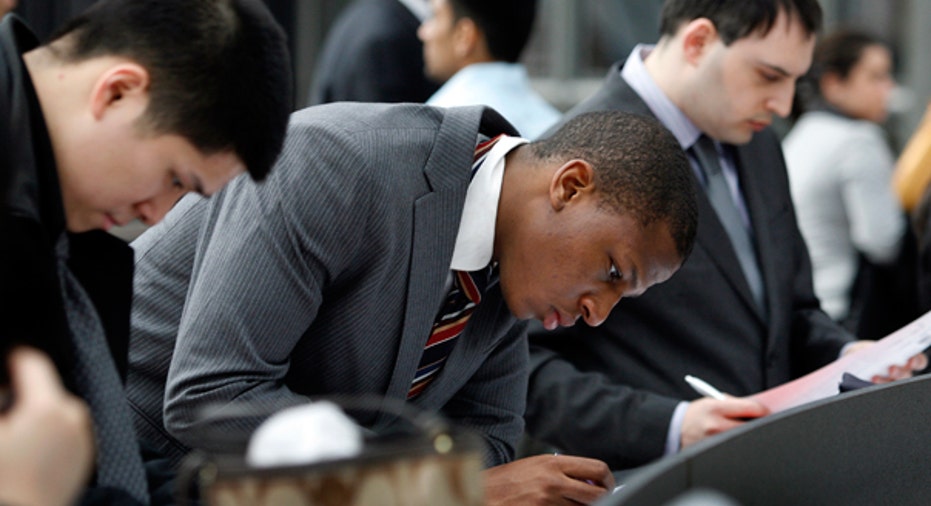 Growing up is tough enough without the worries of your financial future, so Money101  is here for you. E-mail us your questions and let us take off some of the pressure.
Recognizing the tight financial situation many American students and their families are facing, a growing number of private and public colleges are offering discounted tuition in an effort to attract more students.
Matthew Greene, educational director at Howard Greene and Associates, explains that some public universities are offering tuition discounts, but private colleges make up the majority of those providing incentives to get students enroll.
"More expensive colleges are having to try to compete with community colleges and four year public universities," he says. "They're using this more flexible merit aid or non-need based aid as a way to do that, particularly to attract middle income or even upper middle income families who may not qualify for need based aid."
Giving prospective students incentive
The current economy has made it even harder for students and families to afford college, but schools are adding incentives to make tuition more affordable and attract academically-strong candidates.
"We wanted to help high-achieving students who apply themselves in school and reward them and make things a little easier given their economic circumstances," says Alyssa McCloud, vice president of enrollment management at Seton Hall University.
Most students pay around $32,000 per year at Seton Hall University, but the college is already in the process of filling spaces for 2012 through its $21,000 a year discount for early applicants who graduate in the top 10% of their high school class and score at least 550 on both sections of the SATs or a 27 on the ACT.
Many programs at Duquesne University in Pittsburgh are offering tuition breaks, but the institute's School of Education is getting the most attention with its deep tuition break. Starting in the 2012-13 school year, the university is giving a 50% discount on tuition and fees to freshmen that enroll as education majors--around $14,000 less than students in other majors.
Paul-James Cukanna, associate provost for enrollment management at Duquesne University, explains that selecting programs with the capacity to enroll more students is a key decision in this process, especially as the perception of a weak job market continues to plague enrollment numbers.
"We have the capacity to serve and educate more students, so how can we do that when a major fear is, 'I'm going to invest this money and I might not get the return on it?'" says Cukanna. "How you help students is by helping them with the price."      
Not all discounts are aimed at emerging high school students. Bluefield College in Bluefield, Va., offers a program called "inSPIRE" for working adults returning to school. Eligible students qualify for a 25% discount, lowering tuition and fees down to $11,600 from $15,360, and are provided with netbook computers and e-books.
"For adults who began a career or family first, going back to college to retool or to complete their bachelor's degree is a tremendous challenge, often unattainable through the traditional college classroom method," says Chris Shoemaker, director of marketing and public relations at Bluefield College. "Bluefield College created its inSPIRE degree completion program in 1990 to offer working adults a non-traditional, convenient, flexible, accelerated way to earn a bachelor's degree."
How people are reacting
As to be expected, parents and students are responding very positively to the tuition deals.
"We have about a 40% increase in the number of applications this year, so that's a good signal in the marketplace," says Duquesne's Cukanna. "When you introduce a new strategy like this, there's always a lot of conversation…But overall, the community census at the university is that it is the right thing to do."
Shoemaker says that faculty and staff have been equally encouraging, seeing this as an opportunity to put them in a position to be a better value for students
Although it sounds like an ideal situation for students looking to pay less for school and for colleges to fill their spaces with promising candidates, Greene points out that it's a controversial area for some schools, giving off the impression that they are trying to craft their idyllic class or increase their stats.
"These grants and scholarships are typically not based on need; financial assistance is based on surface criteria as opposed to demonstrated need from a family," says Greene.
Trend on the rise
Education experts and college officials say that this national trend is continuing to grow, even with more so-called "traditional" universities increasingly offering financial assistance on a merit aid basis.
Greene points out that schools are also encouraging students to apply earlier with priority deadlines with the promise of qualifying for the maximum amount of non-need based scholarships available.
"There are a lot of attempts for students to apply a little earlier, to show a little interest, to get them in the pool faster," says Greene. "For students who are smart about it, they can make sure that they are maximizing their chances of getting access to aid."
McCloud says that more schools should make students and their family's needs as a priority and engage with them about ways to make education more affordable.
"I certainly hope that this will be a catalyst for that discussion and for other schools to take a look at this," she says. "We recognize that families need help and the community of higher education needs to be responsive to that."