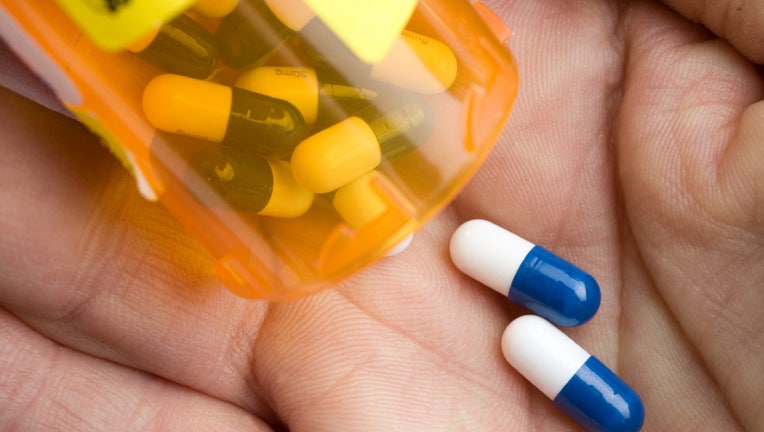 More parents are taking prescription medications for chronic illnesses, and the trend is having an adverse effect on their children.
A new study from the medical journal Pediatrics released online Monday claims children are increasingly getting ill from accidentally ingesting their parents' prescription drugs, particularly among medications used for diseases like diabetes and high blood pressure. More than 70,000 kids ages 18 and under are visiting emergency rooms each year due to poisonings from these meds. Between 2001 and 2008, the rate of hospitalizations went up by 36% and the rate of ER visits went up by 30%.
Beta blockers, medications correlated with hypoglycemics or diabetes medications, opioid painkillers and cholesterol-lowering  medications were most frequently associated with these accidental ingestion, according to the report.
The report researchers looked at poisonings reported to the American Association of Poison Control Centers' National Poison Data System from 2000 through 2009 for the medications that are most frequently prescribed to adults.
Dr. Sandhya Sasi, of University Hospitals Rainbow Babies & Children's Hospital, Pediatric  Emergency Medicine, says the increase in poisoning is an unfortunate correlation with more parents experiencing medical issues like obesity, diabetes and heart conditions.
"There is unintentional ingestion," Sasi says. "And there are kids and teens experimenting. There has been more education for kids not to take street drugs, so they may think prescription meds are safer—that has been on the rise as well."
Sasi has seen children ingesting their grandparents' medications accidentally as well.
"The past two out of three children I have seen were there from taking their grandparents' medication. Kids are sometimes left with grandparents who are not as vigilant with [hiding] their medications."
She says adults should go one step further than just keeping medications out of their kids' reach and should consider locking their prescriptions up to limit exposure.
"I see more parents getting sent home from hospitals with opioids prescribed, which are strong meds to go home on," she says. "Be more cautious of this from the beginning. And make sure there is another adult to ensure the medicines are taken care of for the kids at home."
She also suggests parents be aware of when they are actually ingesting medicines in front of young children and explaining that the medicines are helpful in treating certain conditions, but can also be extremely dangerous.
"If you don't take them in front of your kids, they won't want to replicate that," she says. "Also, make sure they know not to take anything from anyone unless it's a trusted adult."
Unfortunately, as the aging population continues to experience health problems and be prescribed medications, Sasi says this trend will likely continue.
"It's a major pediatric problem, and has been for some time," she says.