Moody's Logs 1Q EPS Beat, Upgrades '13 Forecast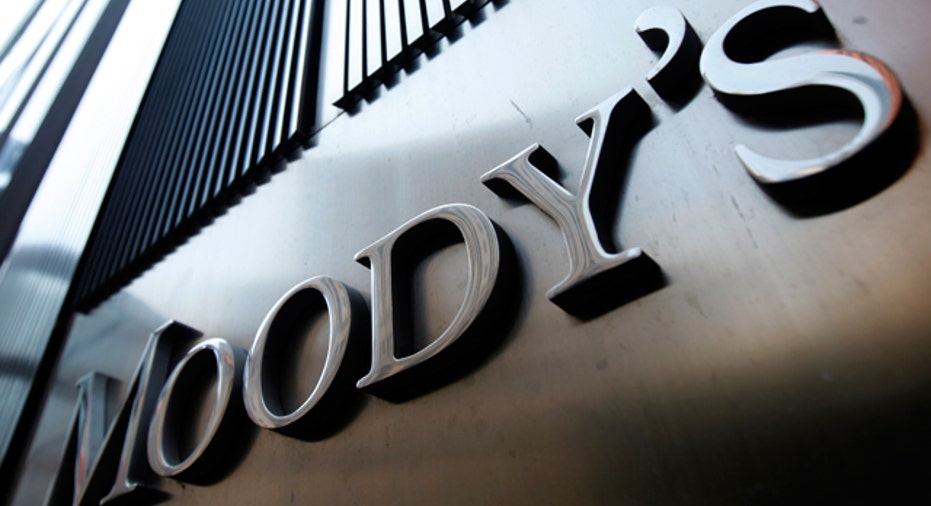 Buoyed by continued momentum in corporate debt issuance, ratings company Moody's (NYSE:MCO) beat the Street on Friday with an 8.6% leap in first-quarter profits.
In addition to revealing results that topped forecasts, the parent of Moody's Investors Services also raised the midpoint of its full-year earnings guidance above Wall Street's expectations.
The company said it earned $188.4 million, or 83 cents a share, last quarter, compared with a profit of $173.5 million, or 76 cents a share, a year earlier.
Excluding one-time items, it earned 97 cents a share, easily trumping consensus calls from analysts for 87 cents.
Revenue jumped 13% to $731.8 million, narrowly surpassing the Street's view of $729 million. U.S. revenue climbed 18% to $406.1 million, while international revenue gained 8% to $325.7 million.
"Moody's results in the first quarter of 2013 reflected strong operating performance for both Moody's Investors Service and Moody`s Analytics," CEO Raymond McDaniel said in a statement.
Looking ahead, Moody's now sees 2013 non-GAAP EPS of $3.49 to $3.59, up from $3.45 to $3.55 previously. The midpoint of the new range, $3.54, would top consensus forecasts for $3.51.
Management is still calling for full-year revenue to rise in the high-single-digit range, while operating expenses are now seen increasing in the mid-single-digit range.
In the first quarter, net profits were hurt by rising expenses, which jumped 19% year-over-year to $451.4 million including a litigation settlement.
Moody's Investors Service, the company's flagship ratings division, generated a 15% increase in revenue to $521.2 million, powered by 21% growth domestically.
Global corporate finance revenue soared 29% to $258.3 million due to "strong speculative-grade bank loan and bond issuance." Corporate finance revenue increased 25% in the U.S. and 36% internationally.
Meanwhile, Moody's said global revenue for its Moody's Analytics division gained 9% to $210.6 million, including 10% domestically to $93 million.
Last month Moody's, McGraw-Hill's (NYSE:MHP) Standard & Poor's and Morgan Stanley (NYSE:MS) settled a lawsuit over crisis-era ratings. Moody's settled its portion of the case for $75 million.
Shares of New York-based Moody's were inactive in Friday's premarkets but they have soared 20% so far this year, outperforming the broader markets.