Moody's Grows More Bullish on '12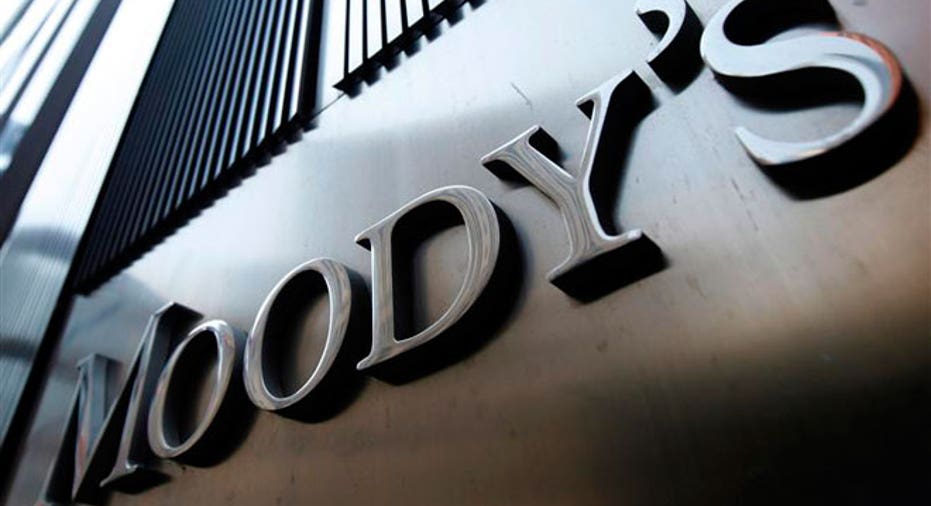 In the face of economic and political uncertainty, Moody's (NYSE:MCO) raised its full-year earnings targets on Wednesday and also boosted its share buyback target to $300 million.
The more bullish comments come as the parent of credit-ratings firm Moody's Investors Service holds its 2012 Investor Day conference in New York.
Moody's upgraded its EPS guidance to $2.76 and $2.86, up from $2.62 to $2.72 previously. On a non-GAAP basis, management sees EPS of $2.70 to $2.80. The midpoint of the new range, $2.75, would surpass the Street's view of $2.72.
New York-based Moody's also said it anticipates generating 2012 sales growth of 12% to 13%, in line with increases in expenses.
Revenue at the company's global investors service business is projected to increase in the high-single-digit percent range, including mid-teens in the U.S. and low-single-digits overseas.
However, the company maintained its guidance for Moody's Analytics to grow revenue in the high-teens percent range, highlighted by a high-teens to 20% range domestically.
Moody's also said it now aims to buy back about $300 million of its shares in 2012.
Shares of Moody's added about 2% early Wednesday and have rallied 27% so far this year and almost 40% over the past 12 months.