Monte dei Paschi set to name shareholder Falciai chairman: sources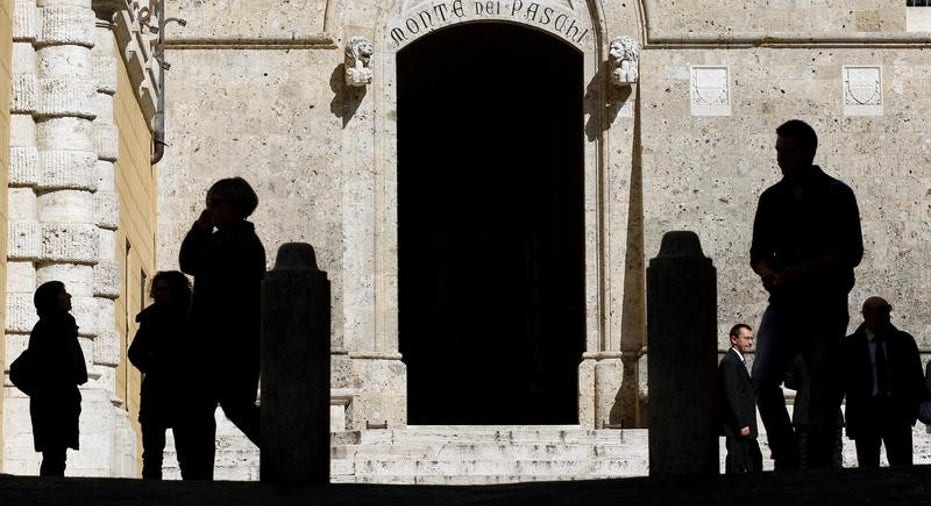 Italian lender Banca Monte dei Paschi di Siena is set to appoint businessman Alessandro Falciai as its new chairman and the decision may be announced this weekend, two sources close to the matter said on Saturday.
Falciai, a Monte dei Paschi board member and head of the bank's nomination committee, will replace Massimo Tononi who has said he would step down after a shareholder meeting that will be held in the coming weeks to approve the bank's rescue plan.
Falciai is also a Monte dei Paschi shareholder with a stake of just under 2 percent.
"I'm not sure if it will be announced today, but the only available candidate is Falciai," one of the sources said.
Monte dei Paschi, the world's oldest bank, needs to raise a total of 5 billion euros ($5.57 billion) by the end of the year or risk being wound down. It is racing to raise the cash and offload some 28 billion euros in bad loans at below book value.
(Reporting by Paola Arosio and Stefano Bernabei, writing by Agnieszka Flak)