Monster Energy to Power NASCAR's Top Series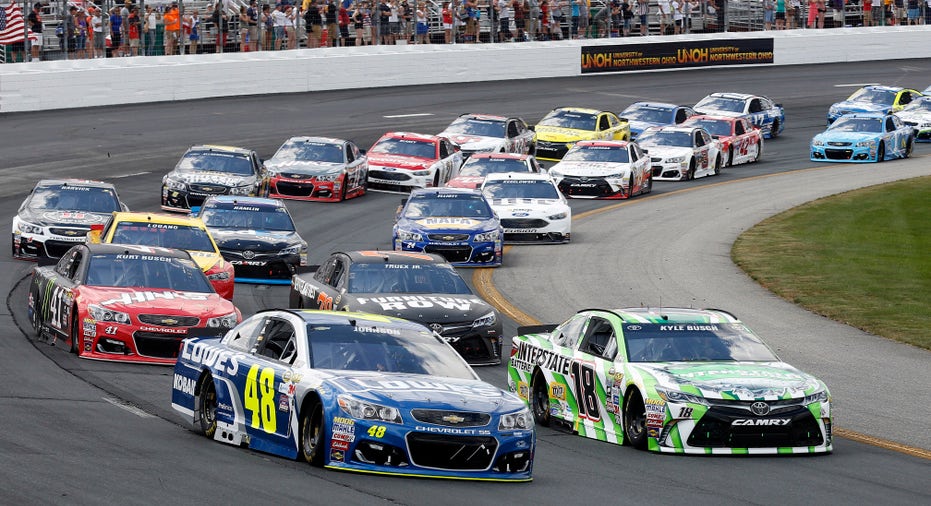 Monster Energy will replace Sprint (NYSE:S) as the sponsor of NASCAR's top series.
The energy-drink maker and NASCAR announced a new multi-year pact on Thursday that places Monster Energy atop what is now the Sprint Cup Series. The deal will begin at the start of 2017. NASCAR said it will reveal the name and logo of the revamped series at a later date.
Under the agreement, Monster Energy will also sponsor the NASCAR All-Star Race and serve as the sport's official energy drink.
NASCAR didn't disclose financial details of the deal. According to ESPN, Monster is paying about $20 million annually for naming rights to the main series, less than Sprint's $50 million contract.
Sprint entered into a relationship with NASCAR through its 2005 merger with Nextel. The Sprint Cup Series was born in 2008, and the original 10-year deal—signed in 2004—was extended through 2016. In December 2014, Sprint announced that it would not seek to renew the deal when it expired, citing its intent to focus on the company's core business.
Monster Energy will become the third title sponsor in the history of the premier series, following in the footsteps of RJ Reynolds and Sprint. NASCAR's second-tier circuit, the XFINITY Series, took on Comcast (NASDAQ:CMCSA) as its leading sponsor in 2015.
NASCAR Chairman and CEO Brian France believes Monster Energy will expand the sport's fan base, particularly among young consumers.
"They're a fun brand. They get at a millennial audience in a different way clearly than we've ever been associated with, particularly at this level, and they know what they're doing. This is their DNA," France said during a press conference Thursday.
Monster Energy, a division of Monster Beverage (NASDAQ:MNST), is a close No. 2 behind Red Bull in the energy-drink market.
Like its main rival, Monster Energy has established itself as a steady presence in auto racing and action sports. The brand is already a co-primary sponsor of Kurt Busch's No. 41 car, a deal that will remain in place after Monster Energy takes over the Sprint Cup Series. Monster Energy also sponsors Formula 1 racing.
The Corona, Calif.-based company expects to leverage its new NASCAR deal to strengthen its position among competing brands like Red Bull, according to Mark Hall, chief marketing officer of Monster Beverage.
"We're in a competitive industry. To the extent we can get a leg up on our competition, of course we like that," Hall said. "Do I think this will help? Yes, I think it will."