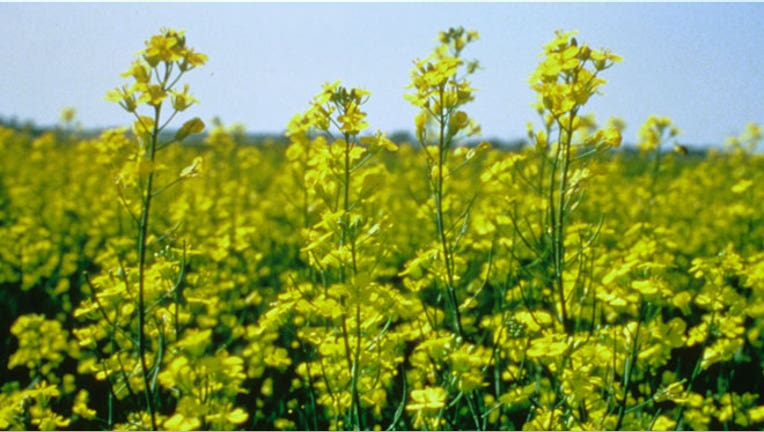 Monsanto (NYSE:MON) reported a 6% decline in its third-quarter profit amid slightly lower seed sales and higher expenses.
But the seed giant unveiled a two-year, $10 billion share buyback program and raised the lower end of its guidance for the full year by 10 cents. Monsanto now expects to book earnings of $5.10 to $5.20 a share.
Shares jumped 5.1% to $126.79 in recent trading on Wednesday.
Monsanto said it earned $858 million, or $1.62 a share, compared to $909 million, or $1.68 a share, in the year-ago period. Revenue rose $2 million to $4.25 billion.
Analysts were looking for earnings of $1.56 a share and revenue of $4.4 billion.
Monsanto, the largest seed company in the world, has been expanding its portfolio of soybean seeds that are protected from pesticides. The St. Louis-based company, which also makes Roundup herbicides, sees much of its profit growth through 2020 to come from higher seed demand in South America and elsewhere.
Over the next five years, Monsanto's seeds and genetic traits segment, the largest top-line contributor, is projected to generate an additional $4 billion in profits.
In the period ended May 31, sales of seeds and genetics dropped $14 million to $3.04 billion amid weaker demand for corn seeds in the U.S. Monsanto saw an increase in sales of soybean, cotton and vegetable seeds. Pesticide sales checked in at $313 million, up 10% year-over-year.
Monsanto also forecasts growth from its so-called precision farming business. Precision farming uses weather patterns, soil samples and other information to help farmers boost crop yields. Last year, Monsanto acquired analytics firm Climate Corp. for $930 million.
Monsanto said operating expenses were up 5.7%, largely due to continued investments in precision agriculture and biologicals platforms. Gross profit still widened to 55% from 53%.