Monsanto Beats Views As Seed Sales Boost 2Q Earnings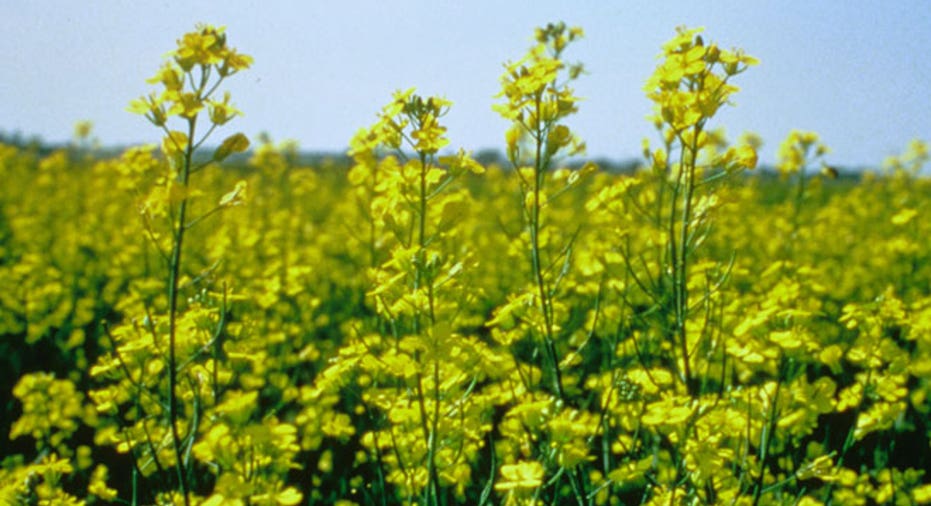 Monsanto (NYSE:MON) surprised Wall Street with a 13% increase in its second-quarter earnings, driven by sales of soybean seeds.
The company said Wednesday its profit rose to $1.67 billion, or $3.15 a share, from $1.48 billion, or $2.74 a share, in the year-ago period. Revenue climbed 6.6% to $5.83 billion.
Analysts anticipated per-share earnings of $3.07 and revenue of $5.8 billion.
Monsanto, the largest seed company in the world, benefited from 6.9% growth in total seeds and genomics sales, which hit $4.65 billion. Sales of soybean seed and traits rose 21%. Corn seed and traits edged 4.1% higher.
The agricultural productivity business, which includes herbicide and other crop-protection products, booked sales of $1.18 billion, up 5.2% year-over-year.
Gross margin jumped to 59.1% from 56.1%. Product costs declined 0.7%.
Monsanto also backed its full-year outlook on Tuesday, saying it expects to post a smaller loss in the fourth quarter compared to previous years.
The St. Louis-based company is undertaking an effort to expand its footprint in so-called precision farming, a practice that uses GPS and other technologies to help farmers boost crop yields. Last year, Monsanto acquired farm analytics firm Climate Corp. for $930 million to provide customized weather information.
Rival DuPont (NYSE:DD), whose Pioneer unit is also making a push into high-tech farming, recently signed a deal to have Omaha, Neb.-based DTN supply weather and market data.
Monsanto said investments in precision agriculture and biologicals platforms contributed to a $71 million increase in second-quarter operating expenses.
Shares of Monsanto were up 49 cents, or 0.4%, at $114.48 in pre-market trading.