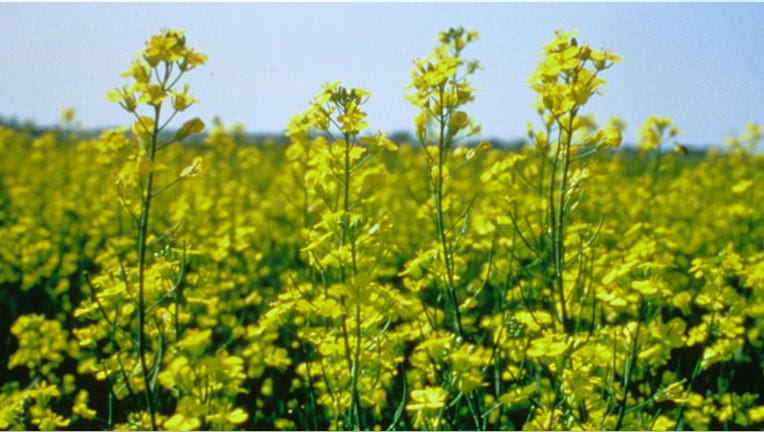 Monsanto Co, the world's largest seed company, reported a better-than-expected profit for the third quarter on Wednesday but warned of market challenges ahead, and said it continues to pursue the acquisition of Swiss rival Syngenta AG.
Monsanto, known for its genetically engineered corn, soybeans and other crops as well as its popular Roundup herbicide, said for the quarter it made $1.14 billion, or $2.39 a share, up from $858 million, or $1.62 a share, a year earlier. Analysts, on average, were expecting $2.07 a share, according to a survey by Thomson Reuters I/B/E/S.
Sales were up for the company's corn and soybean seeds, and for the unit that includes Roundup, but off for the company's vegetable, cotton and other seeds and genetic traits businesses.
The quarterly results got a boost from a $300 million commercial licensing and technology deal with Scotts Miracle-Gro that among other things expanded Scotts marketing rights to Monsanto's Roundup.
Monsanto Chairman Hugh Grant said in a statement that the company sees acquiring Syngenta as "an exciting logical next step" that would provide "the opportunity to accelerate innovation and support a more diverse group of farmers around the world." Syngenta thus far has rejected Monsanto's overtures.
Monsanto has put its share repurchase program on hold as the company continues to pursue its proposal to combine with Syngenta.
Monsanto officials said Wednesday they see tough market challenges ahead, and forecast break-even results for the company's fourth-quarter. They reaffirmed fiscal-year 2015 ongoing earnings per share guidance at the low end of the range of $5.75 to $6.00.
Looking beyond the current year, weakening foreign currencies and low commodity prices were seen as key challenges, Monsanto officials said.
As a result, the company said it is developing plans to reduce its operating spending potentially in the range of $300 million to $500 million by the end of fiscal year 2017. (Reporting by Carey Gillam in Kansas City; Editing by Chizu Nomiyama and Nick Zieminski)