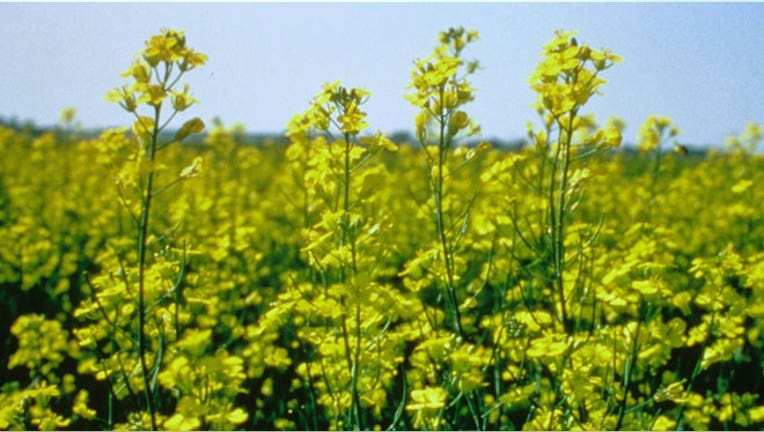 Monsanto (NYSE:MON) upgraded its full-year earnings guidance on Wednesday for the second time in less than two months, but the seed giant also projected quarterly profits that would trail expectations amid higher production costs caused by the 2012 drought.
Shares of the world's largest seed maker ticked slightly lower in premarket trading on the latest adjustments to its outlook, which comes as CEO Hugh Grant presents at an analyst conference.
"We're in a growth mode, and with the combination of momentum in our core businesses and new layers of growth coming online from an increasingly global portfolio, we have the strategic drivers in place to continue our growth trajectory next year and beyond," Grant said.
Monsanto said it expects to post non-GAAP EPS of $4.50 to $4.55 for fiscal 2013, which would trail consensus calls from analysts for $4.63. In early April Monsanto upped its forecast to $4.40 to $4.50 from $4.30 to $4.40.
Also on Wednesday, management reaffirmed its forecast for 2013 free cash flow in the range of $1.8 billion to $2.0 billion.
For the current quarter, Monsanto sees non-GAAP EPS of $1.55 to $1.60, compared with the Street's view of $1.69.
Monsanto said the second-half outlook reflects a year-over-year decline in contribution from the Brazil soybean business and a dip in overall planted cotton acres.
While Monsanto's global corn business is still expected to enjoy record total volumes, management warned that the third quarter is expected to be hurt by the continued impact of higher production costs from last year's drought.
Monsanto didn't spell out a specific forecast for 2014, but Grant projected "continued strong growth" next year and "continuing over a multi-year horizon."
"That confidence is a reflection of our expectation that the same core factors that drove our success this year carry into 2014, while we start the ramp up of some additional transformative layers of new growth," he said.
The commentary comes after Monsanto beat the Street on April 3 with a 22% jump in fiscal second-quarter profits thanks to strong corn seed sales.
Shares of St. Louis-based Monsanto dipped 0.48% to $105.04 ahead of Wednesday's opening bell. The company's shares have advanced 11.5% so far this year, trailing the S&P 500's 16.4% rally.