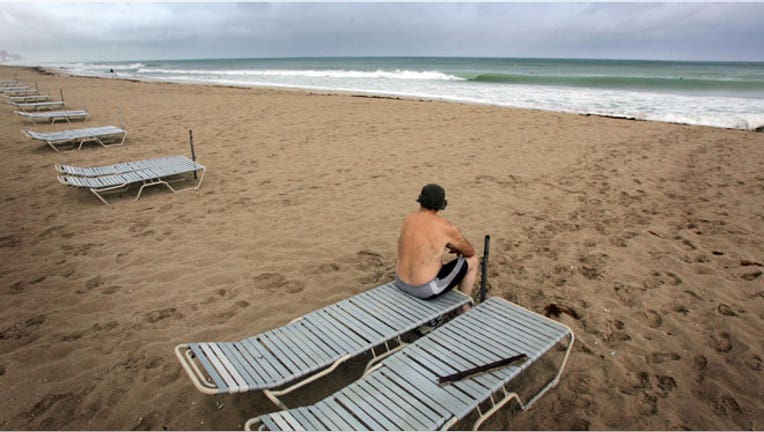 Summertime is full of barbeques, outdoor concerts and weekend trips, but all these unexpected expenses can be budget busters.
"People need to have seasonality in their budgets because your expenses change with the seasons," says chartered financial analyst Robert Stammers, director of Investor Education for the CFA Institute. "For most people, the summer tends to be more expensive, and your budget needs to reflect that."
Experts suggest maintaining a frugal mindset throughout the season and keeping careful tabs on spending. "Individually, the costs don't seem like much," says Terry Seaton, certified public accountant in St. Augustine, Florida. "But they add up over the three-month period and before you know it, you've taken half a dozen trips to the beach or lake and spent a fair amount of money."
Consider siphoning money into an extra savings account separate from an emergency fund and your main savings fund throughout the year — this account can act as a shock absorber so you're not blindsided, suggests Seaton. "The only way you can get a grip on the money you're spending is to have a plan; otherwise you're oblivious and end up spending way too much."
As the summer months progress, experts suggest watching out for certain expenses that can quickly add to your bottom line. Here are some common budget breakers:
Happy Hours
Grabbing drinks after work is very appealing when the weather's nice, but the night can become expensive--especially when the event is followed with dinner.
"Alcohol can cost as much as the food, and you can easily double your bill," says Stammers.
Free Outdoor Concerts
The concert may be free, but filling the picnic basket isn't. Buying foods at the last minute that you don't normally buy, like cheeses, wine and other finger foods, can cost a bundle, advises Kelley Long, certified public accountant in Chicago.
Planning ahead and shopping with a list at the grocery store will prevent you from paying extra — you won't be enticed by the romance of the situation.
Neighborhood Barbeques
Cooking around the fire is a great way to spend time with friends, but soaring beef prices can make this an expensive dining option.
"Stay with chicken," says Seaton. "You don't have to have high-priced steaks to have fun." Plan a menu with lower cost foods, and consider brewing iced tea instead of buying high-cost soft drinks.
Asking guests to bring a particular dish can be a great way to host a party without spending a lot of money. "Everyone can bring a covered dish to share so one person doesn't have to buy everything," Seaton adds.
Vacations and Weekends Away
"When the weekend is open, budget enough money for those activities — maybe plan on having two spontaneous road trips and put that in the budget," suggests Long.
When budgeting for the getaways take all costs into consideration: transportation, lodging, gas, food and drink, clothing and souvenirs.
"When you think about a vacation [or weekend trip], you'll plan for the transportation and lodging but not the extras like souvenirs and knickknacks," says Joseph Montanaro, certified financial planner at USAA. When buying books and magazines to read on a trip, be realistic about your time constraints and don't over indulge.
For a cheaper retreat alternative, consider a daytrip instead of a weekend away. "[Day trips] will be less expensive and you can take your own food so you don't have to eat at a restaurant," says Seaton.
Outdoor Activities
Camping can be a great way to spend time with friends and family, but gear is expensive. "Before you go to the camping store, make a list of the things you know you'll need so you're not seduced by the gadgets that are marketed to you in the store," says Long.
Sporting Events
Attending a baseball game can be expensive, especially if you get hungry during the game.
Many websites offer discount tickets, and eating before the game or bringing your own snacks (check stadium guidelines) can help save money, says Long.
Landscaping and Outdoor Decorations
Maintaining a garden and landscaping can be expensive, which is why experts being honest with yourself on whether you will dutifully care for the flowers and plants.
Fresh flowers can be a cheaper alternative for a party, says Long.  Outdoor lights can help create the perfect ambiance, but don't buy these unless they fit your overall lifestyle.
Also, consider perennials that come back every year instead of annuals that die at the end of the season. "From a cost standpoint, you're better off with the perennials," says Seaton.
Sunscreen
Sunscreen is very important, but you don't have to buy the most expensive brand. "The best sunscreen is often the least expensive option since these are just as good and have the same ingredients," says Seaton. "Just make sure they protect against UVA and UVB rays."