Momentum Grows for Splitting J.P. Morgan CEO, Chairman Roles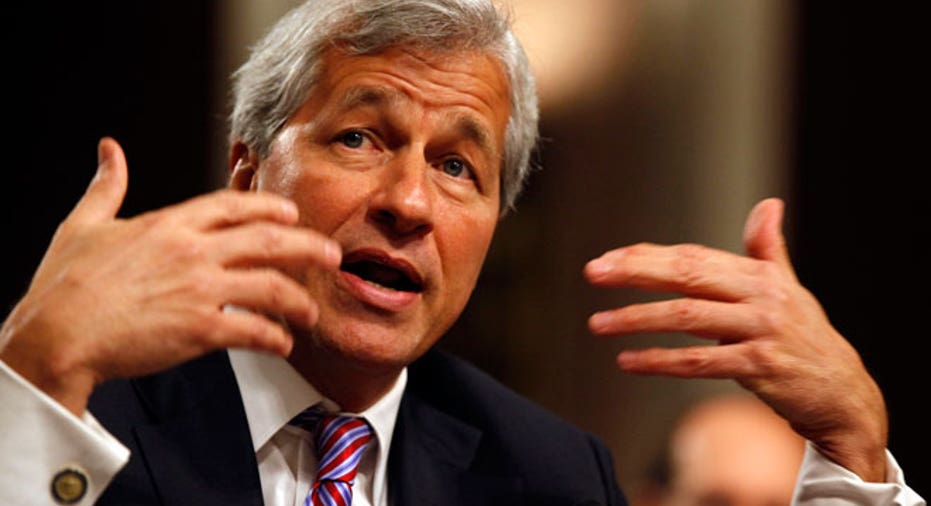 Ratcheting up the heat on J.P. Morgan Chase (NYSE:JPM) management, a second major proxy adviser threw its support on Tuesday behind a proposal that would strip CEO Jamie Dimon of his chairman title.
The push to separate the responsibilities at J.P. Morgan is part of a wider effort to create greater C-Suite accountability in corporate America by spreading oversight to an independent chairman.
By supporting a proposal that would split the CEO and chairman positions, proxy adviser Glass Lewis & Co. on Tuesday joined Institutional Shareholder Services, which also backed the measure. Shareholders get to take up the matter at the company's annual meeting on May 21.
"We ultimately believe vesting a single person with both executive and board leadership concentrates too much oversight in a single person and inhibits the independent oversight intended to be provided by the board on behalf of shareholders," Glass Lewis said in the report.
The proxy adviser specifically cited the 2012 London Whale trading debacle, which caused more than $6 billion in losses and considerable embarrassment for J.P. Morgan and Dimon.
"Given the massive trading losses at the company, we believe shareholders would benefit from independent board leadership to prevent such loss of shareholder value in the future," Glass Lewis said.
New York-based J.P. Morgan didn't immediately respond to a request for comment.
Egan-Jones Proxy Services said it supports the current makeup of the CEO and chairman titles.
"We believe that the current board leadership structure provides appropriate leadership and oversight of management," Egan-Jones said.
It's not clear yet how shareholders will decide this matter, but three of J.P. Morgan's largest shareholders have yet to be persuaded to vote against the proposal to split the CEO and chairman positions, according to The Wall Street Journal.
The funds that are still undecided control more than 12% of all shares: BlackRock (NYSE:BLK), Vanguard Group and Fidelity Investments, according to the paper.
In addition to pushing for the separation of powers, Glass Lewis urged shareholders to vote against six of   J.P. Morgan's 11 directors: James Bell, Crandall Bowles, David Cote, James Crown, Ellen Futter and Laban Jackson, Jr.
"Shareholders should be concerned that company management was allowed to build a massive exposure to credit derivatives, switch VaR models following a breach of risk limits, and value its positions so to minimize losses, and that it was able to do each of these things without triggering a board-level review or a mandatory containment of risk," Glass Lewis said.
Shares of J.P. Morgan ticked up 0.5% to $48.42 ahead of Tuesday's opening bell.