Mom Turned Burpees Into a Business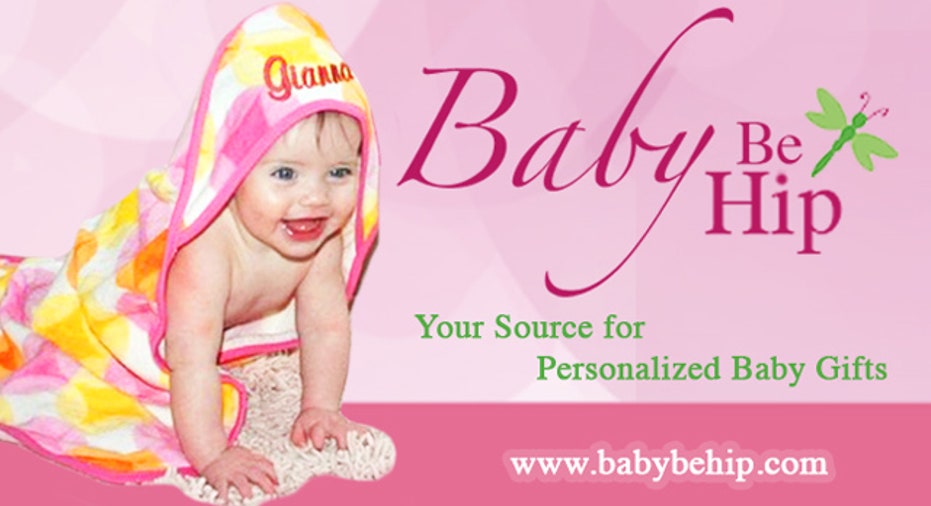 We're highlighting small businesses from around the country as nominated by you, our readers. If your favorite small business is using Twitter to communicate with customers, let us know about it @fbsmallbiz with the hashtag #mysbc, and it may be featured as an upcoming Small Business Spotlight.
Small Business Spotlight: Baby Be Hip
Who: Colleen Mook, @babybehip
What: Personalized baby gifts
Where: Horsham, Pa.
When: 2002
How: After the birth of her first child Molly, Colleen Mook purchased baby products with her daughter's name on them. She soon began selling her own product, personalized burp cloths, out of her home. Thus, Baby Be Hip was born. Now with an expanded product line and thousands of customers, the business operates out of a 2,000-square foot facility.
"I was so proud of my daughter and the name we chose for her, that I wanted her name on everything," Mook said.
Baby Be Hip, which has seven employees, sells personalized bibs, blankets, tote bags, clothes and other baby items. Mook said corporations make up a large portion of her customers, something she did not expect when Baby Be Hip started.
Quote from the owner: "We work really hard to differentiate ourselves through customer service and high quality. Baby Be Hip just started slowly growing on its own. It has more potential now than ever before."