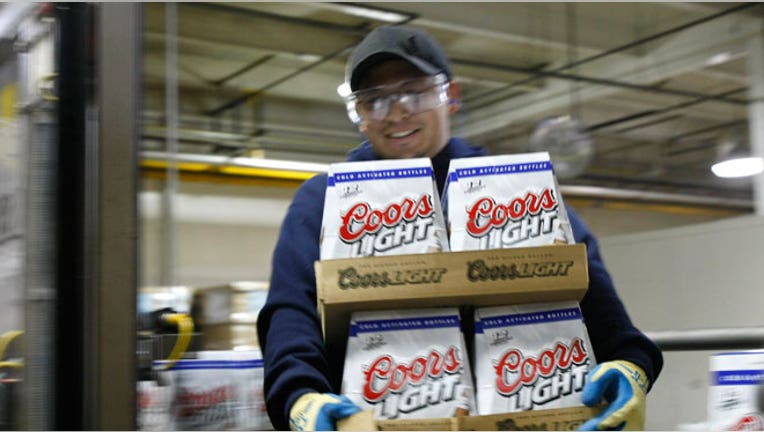 Molson Coors Brewing Co reported lower-than-expected quarterly net sales, hurt by lower demand for its beer and a strong dollar.
The dollar has surged 19 percent against a basket of major currencies in the past year, making sales denominated in other currencies less valuable in dollar terms.
Molson Coors Brewing's net sales fell 14.2 percent to $700 million in the first quarter ended March 31.
The results were also hurt by a higher tax rate and termination of some contracts, Chief Executive Mark Hunter said.
Molson Coors, known for its Coors Light and Cobra beer, gets all its revenue from outside the United States.
The company also receives 42 percent of the profit of MillerCoors LLC, its joint venture with SABMiller Plc in the United States.
MillerCoors LLC reported a 1 percent fall in quarterly net sales on Thursday, hurt by lower demand for its Coors Light beer and some of its more expensive brands.
Molson Coors said its equity income from MillerCoors increased 5 percent to $129.3 million in the quarter.
Net income attributable to Molson Coors, however, halved to $81.1 million, or 43 cents per share, from $163.4 million, or 88 cents per share, a year earlier.
The year-ago quarter included a "large discrete tax benefit," the company said.
Excluding items, Molson Coors earned 46 cents per share.
Analysts on an average had expected earnings of 45 cents per share on revenue of $718.2 million, according to Thomson Reuters I/B/E/S. (Reporting by Sruthi Ramakrishnan in Bengaluru; Editing by Kirti Pandey and Joyjeet Das)