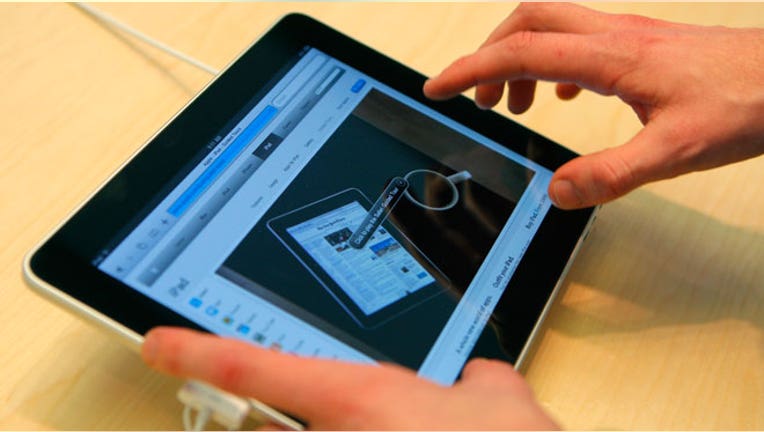 Welcome to OnSale at FOXBusiness, where we look at cool deals and insane bargains.
Get all the songs you could possibly want on your iPad for just $10 per month. Fund your next group outing – and eliminate the freeloaders – with this new website. And a new peer-to-peer service matches bikers with pedestrians.
MOG Meets iPad
On-demand streaming music service MOG just launched its brand new iPad app, giving you access to more than 14 million great tunes whenever, wherever.
The app offers music recommendations; along with a quick search function that lets you find the album or song you seek by release date or alphabetically. There's also the option to download songs for access anywhere via mobile. The free app is available via the app store.
You can listen to millions of songs for free with MOG's FreePlay service, or play unlimited songs with no advertisements for $4.99 per month. Mobile access will cost you $9.99 per month – "Primo" access that gives you unlimited songs and downloads. MOG music is available via other mobile apps, too, including iPhone and Android, and also works with TVs that have an Internet connection, Blu-ray players, and even in the car. You can also create a compilation of favorites in a personalized playlist and share them with your friends. Learn more at MOG.com.
Funding with Friends
Saving up for a group vacation to take with your friends? Seeking to pool your money with family members for a big wedding gift? You'll definitely want to check out the latest online resource for crowdfunding. It's called Crowdtilt and it makes it easy to collect group funding from family and friends. All you have to do is start a campaign, write a few key points about what you're trying to accomplish and how much you're trying to raise, and then share your campaign throughout various social networks.
Using what's called a "tilt amount", you can encourage campaign participants to contribute to the overall group goal. If the necessary amount is not reached, no one gets charged. And there's an added sense of urgency to make a contribution, as a campaign only lasts seven days. If your campaign "tilts" and you reach your goal, the campaign fee is just 2.5%. No tilt? No fee. So the next time you're planning a group outing to a concert or sporting event, try Crowdtilt.com.
Borrowed Bikes
OnSale told you about the expansion of car sharing site RelayRides, which allows you to share your car with other members of your community. Now those of you who live in the San Francisco or New York area and love to get from points A to B on just two wheels can start sharing as well. Splinster lets bike owners put their bikes up for rent. Those seeking a set of wheels will discuss rental fees and timing with the owner, and when the deal's done, both sides can rate each other. Splinster is set to launch in the Big Apple and the City by the Bay on April 1.
Rent out your bike – or find one to borrow – by clicking here.
Know of a killer deal or insane bargain? Email the goods to OnSale@FOXBusiness.com and share the wealth.