MLB's Phillies cancel Pete Rose ceremony amid statutory rape allegations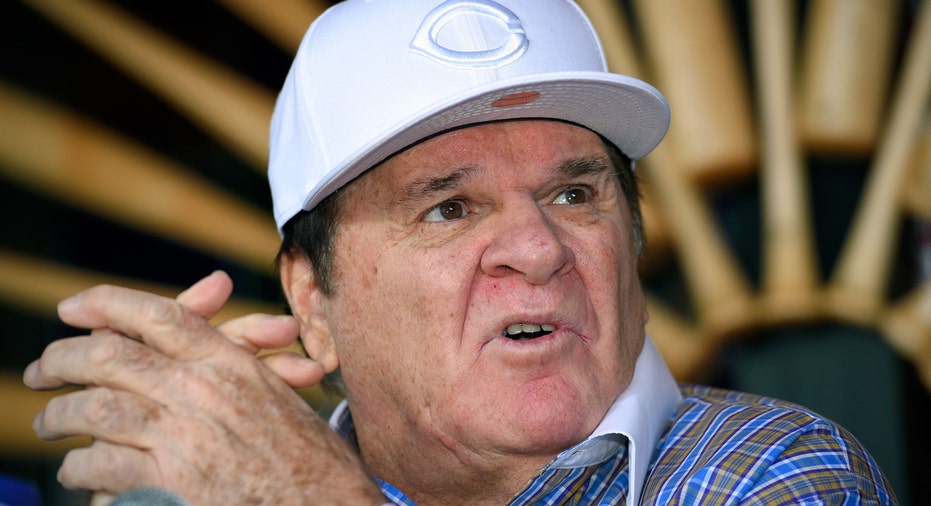 The Philadelphia Phillies have canceled plans to honor Pete Rose next week because of a woman's claim she had a sexual relationship with baseball's hit king when she was a minor.
The woman, identified as Jane Doe this week in a court filing, said Rose called her in 1973, when she was 14 or 15, and they began a sexual relationship in Cincinnati that lasted several years. She also alleges Rose met her in locations outside Ohio for sex.
Rose's lawyer says the woman's claims are unverified.
Rose spent five seasons with the Phillies from 1979 to 1983. He ended his playing career in 1986 with 4,256 career hits, more than any other player in baseball history.
However, he received a lifetime ban from Major League Baseball in 1989 amid allegations that he gambled on games. As a result, Rose is barred from induction into the Baseball Hall of Fame.
The Phillies were going to induct Rose into their Wall of Fame in an on-field ceremony on Aug. 12. Rose bobbleheads were going to be distributed on Aug. 11.
The Phillies will not give away the collectibles and said fans with tickets for either game can exchange them.
Rose says, "I am concerned that other matters will overshadow the goodwill associated with Alumni Weekend, and I agree with the decision not to participate."
The Associated Press contributed to this report.