MLB's Aaron Judge, Pepsi ink sponsorship deal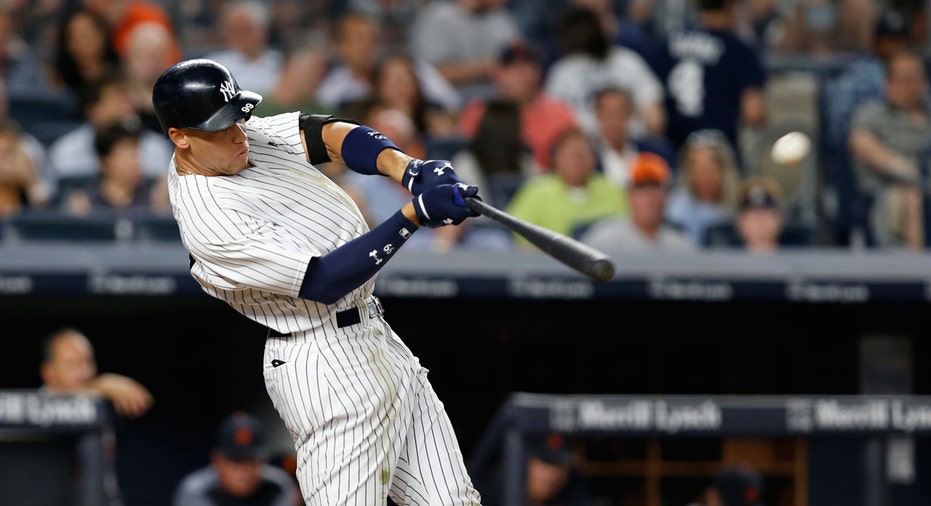 After a breakout rookie season, New York Yankees star Aaron Judge has signed an multiyear agreement to be the new face of Pepsi (NYSE:PEP), the beverage company said Monday.
Judge will serve as a Pepsi spokesman and appear in marketing campaigns for the Pepsi, Diet Pepsi and Pepsi Zero Sugar brands. Financial terms of the agreement were not disclosed.
"I am very excited to be working with Pepsi. Having grown up with Pepsi in my home, it makes this partnership even more special," Judge said in a statement. "Just like Pepsi, I always try to find ways to celebrate this great sport with our fans. They're now providing me another way to share my passion for the game."
Judge, who stands at 6-foot-7, hit an MLB rookie record 52 home runs during the 2017 season and helped lead the Yankees to an American League Championship Series berth. The 25-year-old outfielder is considered the frontrunner to earn American League Rookie of the Year honors.
Aside from his on-field heroics, Judge led all MLB players in jersey sales this season. He has an endorsement deal with sports apparel brand Under Armour (NYSE:UA) and will appear on the cover of the "MLB The Show '18" video game.
"We are thrilled to welcome Aaron to the Pepsi family," said Justin Toman, PepsiCo's senior director of sports marketing. "He's one of the biggest rising stars in baseball and we're looking forward to working together to engage baseball enthusiasts in new and unique ways next season and beyond."
Pepsi also has an marketing deal with the Yankees, as well as 10 other MLB franchises.