MLB: World Baseball Classic Key to Global Ambitions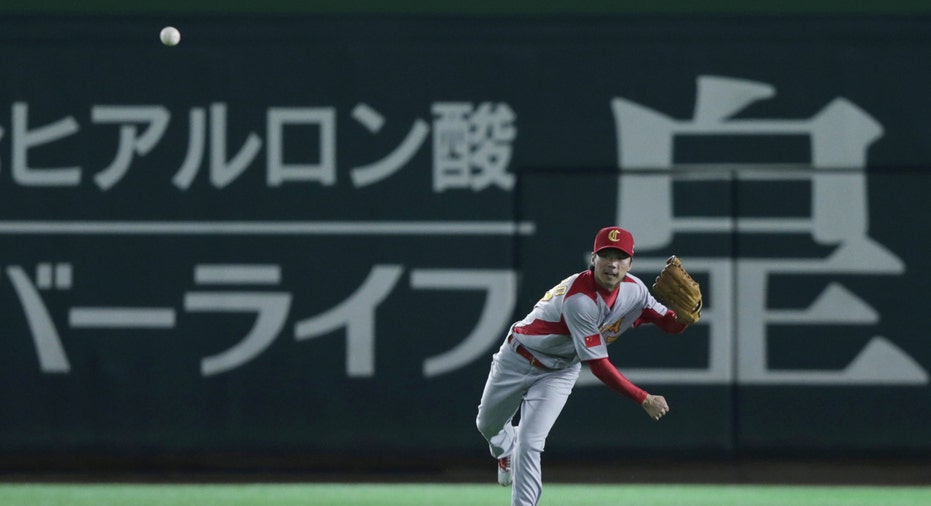 Major League Baseball will take the global stage next week in the 2017 World Baseball Classic, a tournament that league executives believe will accelerate the sport's growth outside the U.S.
America's pastime has long had a footprint in countries like Japan, Cuba and Mexico. With the WBC set to begin, baseball hopes to break new ground in China and a host of other countries that will compete in the showcase. The WBC, which starts Monday in Seoul, will feature teams spanning Europe, the Middle East, Asia and South America.
Chris Park, MLB's senior vice president of growth, strategy and international, said the WBC's success will largely be determined by how far the sport advances overseas.
"We're at a time today when we can confidently say this is a deeper roster and a broader competition than it was back in 2006. We want to make sure we keep the ball rolling so that for the next few tournaments, we'll be able to say the same thing," Park told FOX Business on the sidelines of a press event at Yankee Stadium.
The league is also in search of star power that can convert untapped legions of sports fans, particularly in China.
"Can you imagine if we can somehow find the guy that could be awesome?" said Al Leiter, a former big-league pitcher and current analyst for MLB Network and the New York Yankees' YES Network.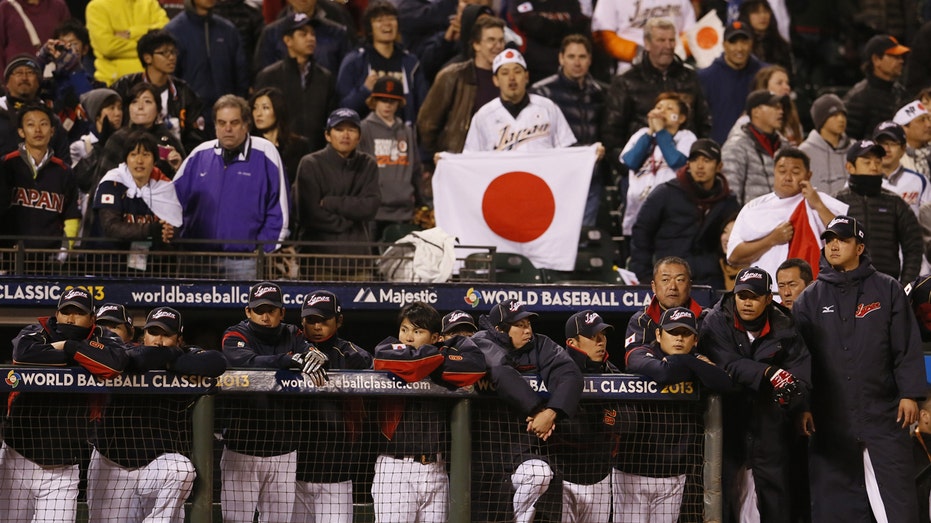 Leiter, who pitched in the first WBC in 2006, recalled what NBA player Yao Ming did for basketball in China. New international stars can have the same impact for baseball, and the WBC is one place to discover talent beyond baseball's traditional strongholds in the U.S., Latin America and Japan.
"There's no better baseball tournament in the world. This is it. It's got to help market and promote the game," Leiter added.
AT&T (NYSE:T), Delta Air Lines (NYSE:DAL), T-Mobile (NASDAQ:TMUS), Pepsi's (NYSE:PEP) Gatorade and other multinational American companies are sponsoring the WBC in some capacity. MLB's regional partners include Mexico's Comex, Japanese logistics provider Nippon Express and South Korea's Kia, which will operate a fleet of vehicles during the first round in Seoul.
MLB says WBC revenue is reinvested into national baseball federations, which fund player development programs in the competing countries. The Netherlands funded a new baseball academy using money generated by its participation, according to the league. Revenue from this year's event is reportedly on pace to top $100 million for the first time, thanks in part to strong international TV ratings and sellout crowds.
At home, MLB officials say success for Team USA is the best way to generate more interest among fans and non-fans alike. Japan won the first two editions of the WBC, and the Dominican Republic earned the WBC title in 2013.
"The best thing we can do to serve our American fans in particular is to put on really good competitions," Park said. "The more we can supplement that with really great in-person fan experiences that translate well on television, the better."
Sixteen teams will compete in the 2017 WBC. In the first round, teams will play in Marlins Park in Miami and three stadiums outside the U.S., including the Tokyo Dome. Petco Park, home of the San Diego Padres, will host second-round games, and the semifinals and finals are headed to Dodger Stadium in Los Angeles.
The WBC has served as a sort of fact-finding mission for MLB, allowing the league to learn more about fans and sports culture overseas. Park, who dismissed reports that MLB's fourth WBC could be its last, said the tournament remains an important part of the league's international gameplan.
"Major League Baseball's overall objective internationally is to be the most constructive and meaningful part of cultural life that we can around the world. But that starts with understanding what localized cultural life actually is. It's hard to do that without first-hand knowledge of our fans, but also of our potential partners," he explained. "This tournament helps us in that sense. It helps us understand what it means to be a part of culture in various places."