MLB Strikes Deal for NHL Digital Rights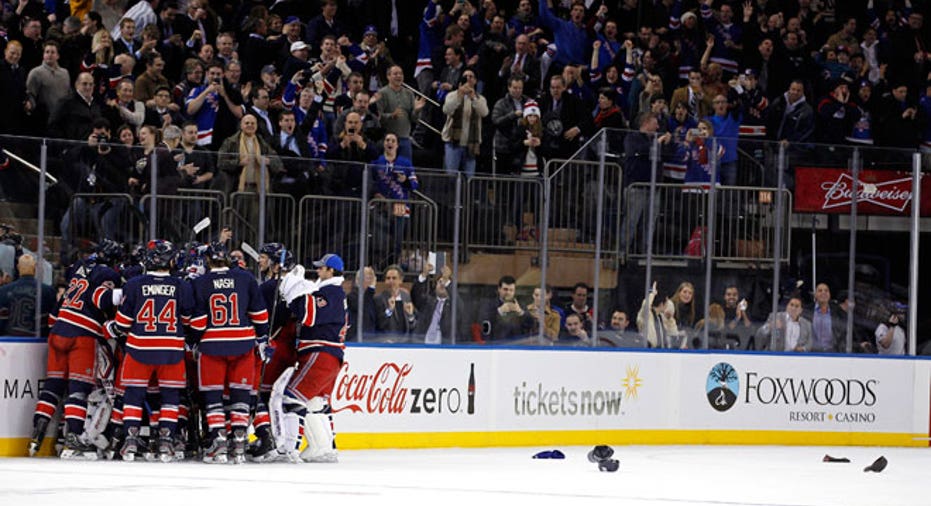 Major League Baseball's technology division has added to its ever-growing footprint, striking a deal to take over the National Hockey League's digital operations and out-of-market television rights.
MLB Advanced Media said Tuesday the six-year media rights partnership, reportedly worth at least $600 million, includes the exclusive rights to stream live out-of-market games on NHL GameCenter LIVE and distribute game telecasts through the NHL Center Ice subscription package, which is available through cable and satellite providers.
MLBAM also will oversee NHL.com, team websites and the NHL Network. The TV channel will be moved to MLB Network's headquarters in Secaucus, N.J.
"As the market leader, MLBAM is uniquely qualified to assist us in giving hockey fans a richer, more immersive experience with the game," NHL Commissioner Gary Bettman said in a statement.
MLBAM expects to launch its NHL presence in January 2016.
"Because of our own experiences in delivering baseball to its loyal fans, MLB Advanced Media is uniquely suited to excel in a partnership of this magnitude," MLB Commissioner Rob Manfred said.
Under the deal, the baseball unit will pay $100 million a year and the NHL will purchase a stake of 7% to 10% in MLBAM's business that serves third parties, according to The Wall Street Journal. The ownership stake in BAM Tech will reportedly cost the NHL around $300 million up front.
MLB officials have hinted at a spinoff for BAM Tech, which counts Time Warner's (NYSE:TWX) HBO and NCAA basketball among its customers. Based on the NHL's investment, BAM Tech could be valued at a minimum of $3 billion.
Baseball's digital properties, including MLB.com and MLB.tv, would remain in the hands of MLBAM following the split.
The entire tech business generated 9% of MLB's $9 billion in revenue in 2014.