MLB Playoffs: Dodgers, Indians are World Series favorites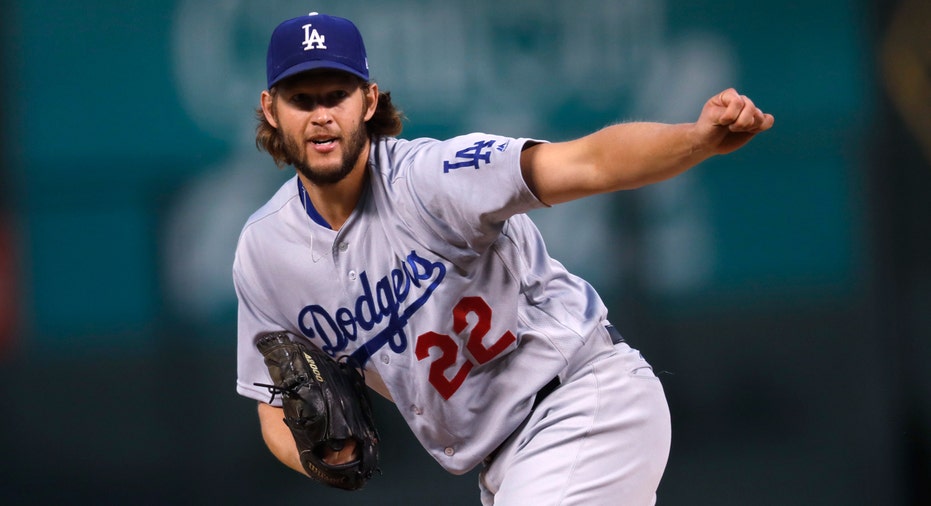 The American League's Cleveland Indians and National League's Los Angeles Dodgers are the betting favorites to win this year's World Series as the 2017 MLB Playoffs kick off on Tuesday.
Both the Indians and the Dodgers have 10/3 odds of winning this year's championship, according to Bovada.lv, an online sportsbook. As the top seeds in their respective leagues, Cleveland and Los Angeles will face the winners of this year's "play-in" games in the Wild Card round.
Los Angeles won an MLB-best 104 games this season, led by rookie phenom Cody Bellinger, who hit 39 home runs, and ace pitcher Clayton Kershaw, who turned in a 2.31 earned run average. Cleveland enters the playoffs with an American League-best 102 wins as it looks to avenge its loss in last year's World Series to the reigning champion Chicago Cubs.
Aside from Cleveland, the Houston Astros (9/2 odds) and the Boston Red Sox (8/1) are the American League's top World Series competitors this fall, according to Bovada. The Washington Nationals (15/2) and the Cubs (8/1) round out the National League's top contenders.
The Minnesota Twins will face the New York Yankees on Tuesday night at 8:10 p.m. ET to determine who will face the Indians in a best-of-5 series. The Colorado Rockies and the Arizona Diamondbacks play on Wednesday night to determine the Dodgers' opponent.
The rest of the MLB playoffs' opening round matchups start later this week. The Red Sox and Astros will play the first game of their series on late Thursday afternoon, while the Cubs and Nationals will cross paths on Friday night.