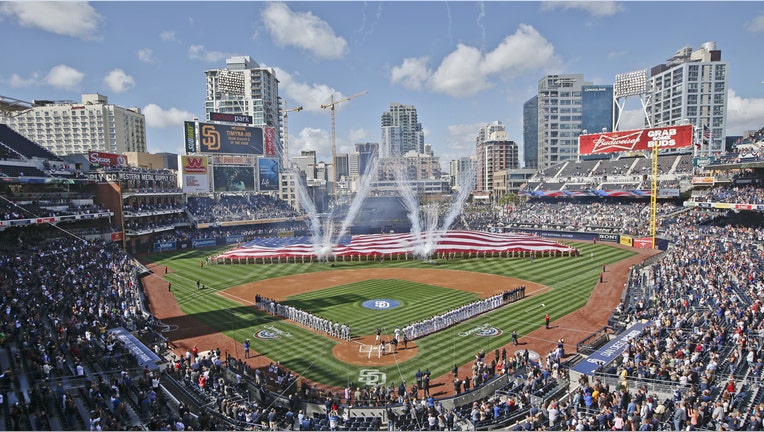 If your office seems a little emptier than usual on Monday, MLB Opening Day may be to blame.
While the 2017 MLB season starts with three games on Sunday, the majority of the league's 30 teams will kick off their season on Monday, April 3. Nine of 12 scheduled contests start between 1 pm and 4 pm ET – right in the middle of the workday for many Americans.
A joint online poll of 2,201 adults conducted by ticket aggregator StubHub and Harris Polls found that 24% of Americans are willing to make up an excuse to skip work or school to go to the ballpark on Opening Day.  About a quarter, or 23% of respondents, said they had already done so in the past.
A total of six MLB teams, including the New York Mets and the Chicago Cubs, partnered with StubHub to make it easier for fans to play hooky with printable "excuse letters."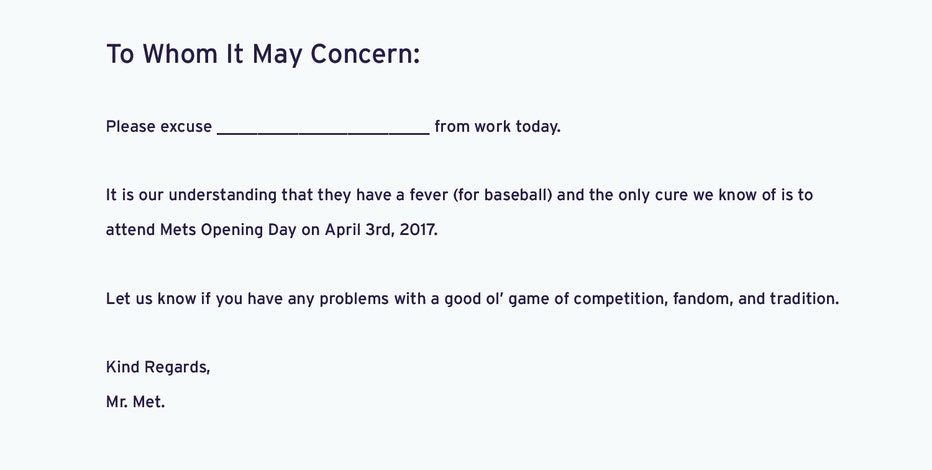 Fake illnesses are the most popular excuse for fans aiming to attend Opening Day. Of the survey's respondents, 13% said they would tell their employer or professor that they were taking a sick day, while 7% would chalk up their absence to a mental health day. But 25% said they wouldn't bother to make an excuse at all, and would simply admit that they had baseball fever.
Once they are safely out of work and in the stands, 38% of fans said a hot dog was their favorite stadium snack, while 21% are excited to have a cold beer. An additional 15% are holding out for peanuts.
Ironically, less than half of fans (47%) said the baseball game itself was their favorite part of the day. The majority (51%) said they wanted a chance to enjoy a free day.