MLB Open for Business in London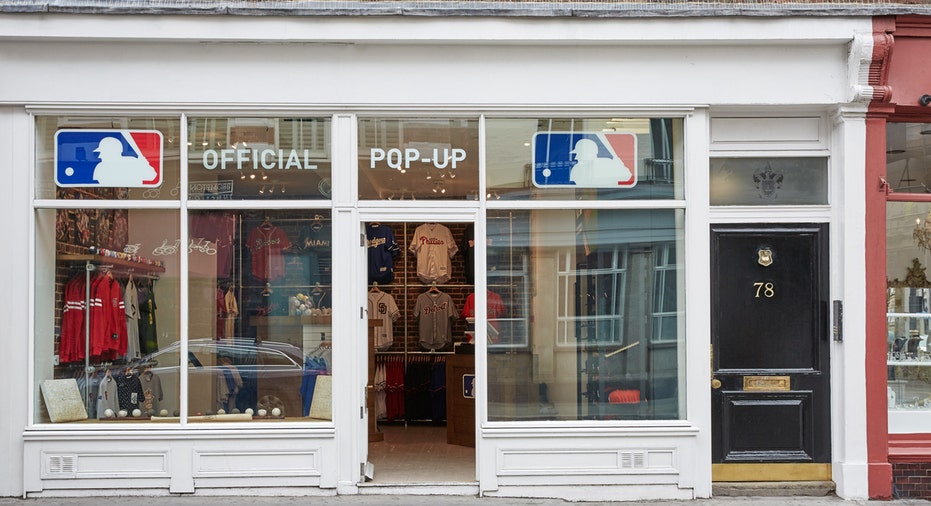 Major League Baseball is testing the waters across the pond with a pop-up store in downtown London, baseball's first standalone retail space in Europe.
The MLB Official Pop-Up Store, located in London's Covent Garden district, officially opened to the public on Monday, Sept. 12. The shop sells clothing and memorabilia from all 30 teams. It will keep its doors open until the end of 2016.
"Our main goal is to serve the folks in London who are most focused in following our teams and baseball from end-to-end," MLB's Chris Park told FOXBusiness.com. Park, senior vice president of growth, strategy and international at MLB, leads the day-to-day operations of MLB International.
London baseball fans will find authentic caps, jerseys, t-shirts, baseball equipment and other merchandise at the pop-up store, MLB says. Fans can personalize jerseys on-site. The style of the interior—featuring exposed brick walls and dark wooden fixtures—was designed to reflect the look of MLB ballparks.
The store's lineup of brands includes New Era, Majestic Athletic, Wilson Sporting Goods, Louisville Slugger and Rawlings. Shelves are also stocked with bags from Herschel Supply Co. and socks from Stance, which signed a licensing deal with MLB in May.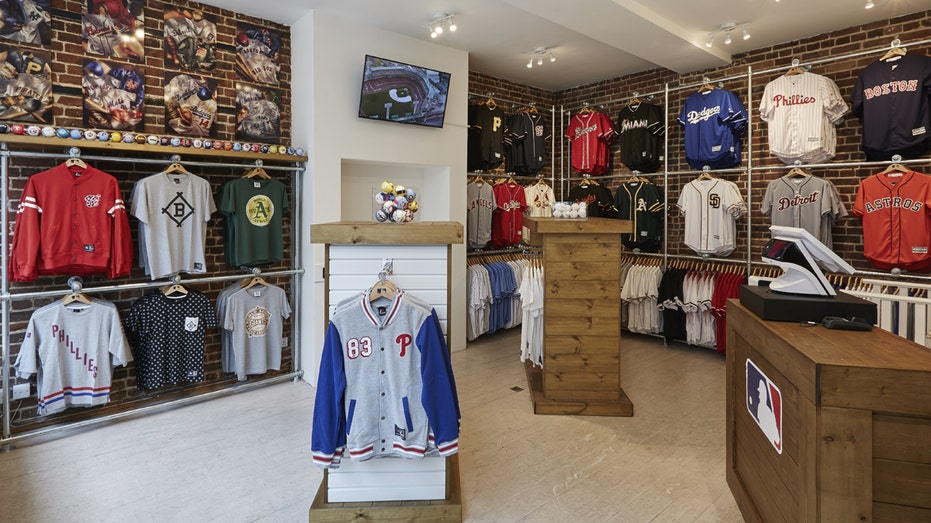 Shoppers can even test a virtual-reality headset equipped with MLB Advanced Media technology. The headset lets fans experience what it's like to be on the field at San Diego's Petco Park, which hosted the 2016 All-Star Game.
Park believes the London retail venture will advance MLB's efforts to increase its footprint in the U.K. and the rest of Europe.
"London is an important part of [Commissioner Rob Manfred's] vision of growing the game and growing the MLB brand. Part of what we've learned is what fans of baseball in London like and what they're looking for. It's not so much just a retail store for us, but an interactive place for us to serve our fans," he said.
"There's a strong market in Europe for our retail products. We have a number of great partners from New Era to Majestic to '47 Brand who market MLB products. These are all opportunities to grow the game and expand our presence."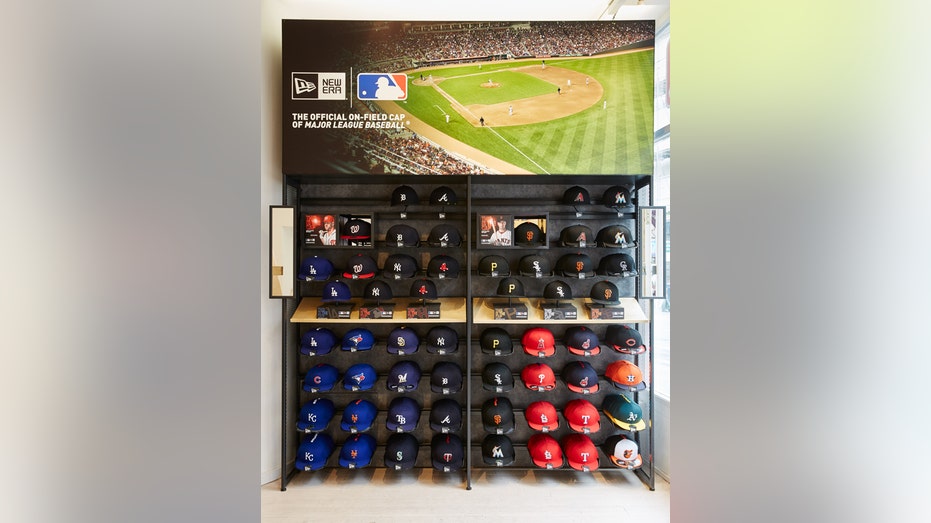 Opening a store in London is just the latest step. MLB has explored the possibility of playing regular-season games in the U.K.'s capital city, eyeing Olympic Stadium as the venue. Baseball officials had hoped to bring America's pastime to London as early as the 2017 season, but those plans were put on hold in July, according to the MLB Players Association. The NFL has brought games to London each season since 2007.
In player development, MLB runs Elite Camps in Europe and other international markets. The program sends former big leaguers around the world to train baseball prospects.
The retail test also comes on the heels of a World Baseball Classic qualifying round that includes the Great Britain national team, which will compete with Israel, Pakistan and Brazil for the final spot in the 2017 WBC. MCU Park in Brooklyn, New York, is hosting the qualifier beginning Sept. 22.